At national conferences, we all have different goals and takeaways, but one thing we all have in common in the senior living industry is the love we have for the people we care for and work with. Markentum values growing relationships and engaging in the industry we love - senior living.

Our Partnership Consultant, Jill Fiala, represented Markentum at the 2018 Argentum Senior Living Executive Conference in San Diego, CA and left feeling inspired. What she felt were some of the strongest key takeaways were:

🔑

Communication, Communication, Communication


🔑

Attracting and Retaining Employees


🔑

Purpose is Important



What we noticed these key points have in common are…
Keeping Your Residents Connected
Meeting Expectations of Today's Workforce
Aging: Social Isolation and Low, Medium, High Levels of Loneliness
Inspiring the Mind to Free the Body
Growing Great Teams
Managing Millennials


Communication
You must effectively communicate with your residents, families, and team members to keep them connected, inspired, prevent isolation, grow and manage great teams, and most importantly, provide the very best culture for your community.
Having effective technology and software in your company can give back 40-60 minutes of additional time spent with team members and residents⏱


Initiating the importance of effective communication starting from the corporate level is crucial


Honing in on interpersonal skills across the board by training face-to-face communication and encourage relationship building
Attracting and Retaining Employees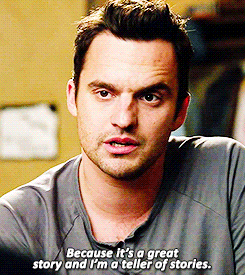 Sharing stories and knowledge can make your community stand out over others in the industry. My bet is you have so many wonderful things going on in your communities - stories that will bring a smile to anyone's face. But are you capitalizing on these to the full extent?
At times, we all get so caught up in the day-to-day of running a business that we forget we do business with actual people that love to hear wonderful, feel good stories and want to be a part of a company that helps to create them!
Share stories! → Ask employees, friends, family members, and residents to share via social media or word of mouth


Go a step farther by writing it down using specific keywords for a blog, video it professionally, and capitalize on it (Don't forget to track and analyze the results!)



Purpose is Important
As John Mildenhall stated during the conference, "the senior living industry is the most advanced when it comes to talking about working for a purpose. As a matter of fact, all of you in this room could teach me a thing or two, I'm sure."

We all, especially the new working generation, want to work for a purpose. They need to feel important,needed, and helpful. Putting your company's purpose first will not only increase moral with current team members but attract like-minded staff to join your team. Your new branding will show your focus is not only on excellent customer service, but WHY you provide great customer service and care.
Physically, emotionally, socially, and all seven aspects of wellness, will promote a purposeful culture where everyone prospers.
Take on this initiative 100% - You have to give it all and can't cut corners
Distinguish yourself as the expert, creating your own content around the happenings of your company
Get the word out through a comprehensive marketing strategy
With another Argentum conference in the books, it is important to relay what you took away and realize what isn't working anymore for your community or business.


Don't just leave a wonderful conference and forget all you experienced; capitalize on the education and use the resources provided!

🔓





Markentum was excited to attend their first (but not their last!) Argentum conference. We are always striving to expand our knowledge in the senior living industry, connect and develop relationships, and help give insight into the future of senior living. To learn more about our ideas and how we can help each other in a partnership, reach out to us!👆