As the most visited city in Texas, San Antonio was a wonderful choice for hosting this year's Argentum Senior Living Executive Conference. With a mission to help connect, discover, and advance the senior living and care industry, Argentum continues to provide a meaningful opportunity for ongoing education – and this year was no different!
As a digital marketing agency focused on senior care, I attended Argentum on behalf of Markentum with a twofold mission.


🧠

MISSION #1: EDUCATION

From keynote speakers to Hive sessions, Argentum presented topics that were both relevant and impactful for understanding past, present, and future trends in senior living. As a marketing agency that delivers original content for our partners, we are active in continuing to advance our expertise in both marketing and senior living.

Two sessions that stood out to me this year were "Leaders Wanted: Using Career Paths and Apprenticeships to Grow our Talent Pipeline", as well as the Tuesday keynote, "Music and the Brain."

During the "Leaders Wanted" lecture, there were two panelists, Morei Lingle of Merrill Gardens and Tommy Comer of Commonwealth Senior Living, that shared insight into how to transform the current work culture into a one that aligns with growth for current team members. Rather than forcing staff into a career trajectory that isn't helpful in their current situation, the apprenticeship group championed the idea of career training that flows naturally with the advancement that both employee and employer are looking for.

The discussion centered around how there have already been successful programs launched and data collection that reveals the positive impacts on companies' culture, premium pay modeling, and an overall increase in employee retention. I look forward to hearing more about the impact of this apprenticeship modeling coming from the apprenticeship steering group.

"Music and the Brain", the Tuesday keynote, was led by Dr. Daniel J. Levitin, who is a rocker turned neuroscientist! Dr. Levitin spoke on how music and the brain interact and he had a plethora of powerful points to make.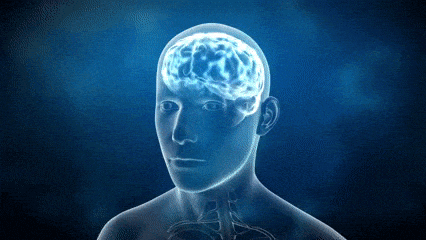 With so much emphasis on how the brain can deteriorate, it was refreshing to be presented with scientific evidence on the healing power of music and how there are ways that we can engage the brain to keep our minds strong and resilient and decrease the likelihood for dementia-type diseases.
His talk highlighted that music activates nearly every region of the brain that has been mapped to date. As we engage in musical activity with others, through singing, playing instruments or even attending concerts together, we are not only activating our brains, but we are also creating a brain sync between the waves of our brains and our neighbors. This has a direct influence on our ability to socialize which we know is vital to stave off isolation and all the negative health outcomes related. I purchased Dr. Levitin's book, "This Is Your Brain on Music: The Science of a Human Obsession" and encourage you to do to the same. Look for a description on our Markentum Monday blog for more information!
🔗

MISSION #2: CONNECTION
As with all conferences, if you aren't making friends, you are doing it wrong! Markentum's brand is thriving and it was exciting to meet up with our partners that attended as well as connect with new people. With such a rich and diverse culture, San Antonio provided the ideal backdrop to taste delicious food and experience amazing vibrant community. My strong recommendation is to go to The Park at Pearl and see if you can join in an outdoor dance party and taste something that is connected to the Culinary Institute of America!
Markentum is excited to continue learning and connecting at various conferences around the United States and Canada. Look for us at upcoming events; we would love to get to know you and be more involved in sharing what you are doing!