Whether you're selling cupcakes, running a hair salon, or operating a senior living community, being able to get a report of your marketing efforts is essential. At Markentum, we believe that monthly reports provide crucial information about past performance, current performance, and what your business should be doing in the future.
With the help of a digital marketing agency, you're able to analyze, gain insight, and educate yourself on the facets of your integrated marketing campaigns. In the monthly reports Markentum provides to our partners, we consolidate information in a way that is easily digestible and comparable throughout the month, quarter, or year. With the help of several marketing platforms and tools such as Google, HubSpot, and Facebook, our agency can blend data in a way that makes it understandable and manageable.


1. Digital Marketing Analysis
Doing a marketing analysis to measure last month's performance is a vital part of the reporting process as it tells you what efforts did or did not work in the previous month. Once you understand which efforts are not performing well, you can tweak your internet marketing strategies to better fit the goals you've created for your campaigns.


Example: Many senior living communities have trouble knowing where their leads are being generated. With the help of Markentum's reporting process, we can track those leads and see if they're coming from your organic search efforts, social media platforms, or pay-per-click advertisements on Google. Once we know where the majority of leads are coming from, we're able to modify your strategy - either focusing on improving areas that aren't performing well or putting more emphasis on the avenues that are already creating most of your leads, further enhancing the results.


Each month, Markentum's account team has a call with each of our partners to discuss their reports and explain why things did or did not go as planned. Rather than just looking at a set of data, we have our account managers talk through the report and explain anything that is unclear or needs to be interpreted. Speaking with our team during this process allows our partners to save time on analyzing data and spend more time making your community an exceptional place to live.
2. Strategic Insight
On top of seeing the data from the previous month, a monthly report allows you to strategize and plan for the future, as well. Once you've seen the data and you know what works, you can modify your existing campaign to produce better results in the coming months.
Should you be creating more emails to go out to prospects to keep their interest, or are you sending too many emails and people are unsubscribing from them?


Are your pay-per-click efforts targeting the right audience and generating solid leads, or are you getting calls from people who live across the nation with no interest in moving into your community?
These questions can all be answered by reviewing data and pivoting your internet marketing strategies. In addition, our monthly partner calls allow Markentum to get feedback from the partner on the results they saw on their end for the previous month. Maybe they saw a drop in walk-in traffic, or there was an increase in people calling in to inquire about a particular service. Our team at Markentum can turn this information into strategic marketing efforts!


Common Scenario: During your monthly reporting call, you see that you have high engagement on all of your social media accounts. This means that many people see your posts, but you have a minimal number of clicks that brought them to the website. What does this mean? Well, it's possible that although your posts are popular with your audience, they aren't directing people to the website often enough by using Call to Action language, or you could be linking them to other sites without including your own. In this situation, Markentum would recommend that we focus more on directing people to the site through promotional language that links to your service pages, or your homepage. That way, you'll increase your chance of getting these visitors to fill out a form and generate more contacts for your community.


Many businesses don't recognize the value of the strategy involved in producing those numbers. Don't overlook strategic insight because it's easily the most valuable portion of the digital marketing report!


3. Educate Yourself
Another benefit of doing monthly reporting is that you're able to educate yourself on the different aspects of digital marketing. Having a strong understanding of marketing data and analytics can provide additional context - allowing you to explain these numbers and strategies to your upper management or your team members.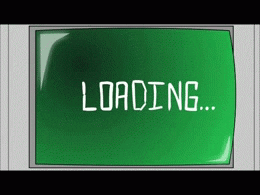 Whether you're a marketing lingo expert or a novice new to the world of internet marketing, Markentum works to ensure that our partners understand everything that is covered in the report and that they are able to relay that information to the people in their company who need it. We stress the importance of monthly reports because they can offer your senior living community an entirely different perspective on your marketing efforts. Without reporting tools, it's unlikely that you'll be able to fully understand what is working and what isn't. All of the efforts that our agency advocates for are trackable and can be used to leverage events, promotions, awards, and many other happenings at the community to produce better results in future months.
If your senior living community needs a knowledgeable agency that specializes in senior living marketing, look no further. Markentum offers free digital marketing evaluations that give you a game plan before we ever ask you to pay or sign anything!