Has your senior living community started to use video content throughout your social media marketing efforts? Creating meaningful video content has been on the radar for marketers since the start of YouTube, but now more than ever, video has proven its importance to increasing engagement and collecting leads exponentially more in comparison to its non-video counterparts.
In fact, according to IMPACT, social video generates 1,200% more shares than text and images combined! As a senior living community, there are endless ways to create video content for your social media marketing, but here are some types of video content your community can start today.



📲

Sharing Video Content
Sharing video content to your senior living community's social media is one of the most basic ways to get video into your current marketing strategy. If you are active on Facebook, you have probably noticed how often your Facebook friends share the same content. This isn't a coincidence. According to Virtuets, 92% of mobile viewers share video content with other users.
In a previous Markentum blog, we discussed the different types of content you should provide to your users with shared content being one of these areas. "Feel Good" and "Educational" content are two areas that provide light-hearted and positive, or informative and helpful content to the user. This same methodology can be applied to video as well; sharing a news video on a senior skydiving for their 100th birthday or a snippet of what foods to eat for brain health can show that your community is immersed in all things that relate to seniors.
When you share other resources, it also shows that your social media marketing is current. Following pages that share senior-related content is a great way to find this content easily. Remember, users will see where the video content originated so make sure it in a reputable and appropriate source.
🤳

Facebook & Instagram Stories
What is a "story" on social media? Stories are a way to snapshot a day-to-day approach and is essentially an expirable, visual version of a written "status." After Snapchat's instant rise in dominating this visual story marketing format, Instagram and Facebook quickly followed. In most recent light, stories have become so highly used that Facebook's own CPO, Chris Cox, stated at the Facebook F8 2018 conference that the Facebook Stories feature would surpass News Feed sharing this year!
With all that being said, how can you use this to benefit your senior living community move-in rates? The opportunity for users to see a daily inside look into your community could sell your community on its own!


From being able to highlight the daily meals, activities, and even your staff and residents, Facebook Stories are a great way to show a more organic look into what life is like at your community and it's definitely something to consider implementing!

Keep in mind, this social media strategy requires consistency, which means posting to your story every other week won't work. Facebook and Instagram Stories should be about 3-6 individual video or photo "posts" in length and created at least three times per week to build a consistent audience. Like any other viewership based platform, the goal with Stories is to create an audience who will habitually check for new Stories to watch and create a connection with the video content you provide. Apartment tours, resident birthdays, and holiday celebrations are other examples of ways to apply this social media marketing strategy to your senior living community!
📹

Pre-Recorded Video
Last but not least, another great way to utilize video content on your social media channels is through original videos filmed specifically at your community! Creating a video from scratch may seem like a daunting task but thankfully, with today's technology, your senior living community can create a marketing-ready video with little to no heavy film equipment. With an iPhone and good lighting, you will have video content ready to be implemented in your social media marketing in no time!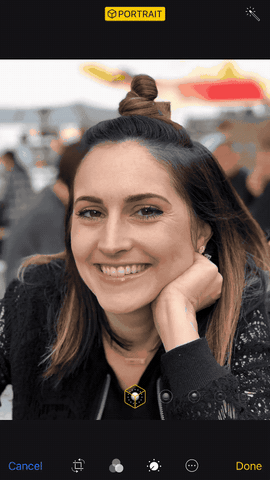 Make sure to have an action plan for what the video will cover before filming. Whether you are going to show your independent living apartments or introduce your caregiving staff, be sure to decide where in the community to film and what the goal of the video is going to be. Always think of the user when you are going to film a video:
What do you want the user to learn?
What action should the user be persuaded to take by the end of the video?
Good video quality doesn't require a microphone, a high-quality camera, or an extensive post filming production. Quality is still important with a pre-recorded video used for your social media marketing, so be sure to clean your phone camera lens, film in a well-lit area, and have a plan for a script.


When filming, make sure to include a call-to-action, or CTA, whether it is asking them to set up an in-person tour of your community or to set up a call to assess the level of care their loved one needs, it is important to ask them to make an action following the video. It is vital for the video to come off as organic so using residents and employees who are natural on camera and will inherently require fewer takes and editing will help make this process less time-consuming. Although this style of video will require more preparation and planning, it will be worth it as video becomes more and more essential to a great social media marketing strategy.

According to CISCO, online videos will account for more than 80% of all consumer internet traffic by 2020! Video content is proving to be more important than ever and we want to see your senior living community excel in this area.

At Markentum, we understand the importance of video marketing and we make sure to set up a site visit for our senior living partners to capture new and up-to-date video content. If you want to learn more about our senior living video services, click here.