As 2020 approaches, businesses and brands are evaluating their year and strategizing how to make the new year bigger, better, and more successful. Whether its blog post creation, infographics, or video, content continues to be a driving force in marketing strategies to target audiences and generate leads.
As you plan for next year, Markentum encourages you to think about, and focus on, content marketing. While we've all made mistakes, we want to share four common content marketing mistakes to help you avoid frustration and, hopefully, yield better results!


Mistake #1:

Not Fully Understanding

YOUR

Audience
We have mentioned in previous blogs the importance of learning and understanding your audience.
Who are you talking to?
What are their pain points?
How can your senior living community benefit them?
The first step to creating high-performing content is to make sure you're providing the information your audience is looking for. Answer the above questions based on your website traffic and analytics, as well as the interactions you have with residents and their families within your community.
The second step is being aware that content marketing goes beyond understanding your buyer persona. Understanding what information and content they are looking for is crucial, but understanding HOW they want to receive this information can be even more powerful. While content variety is necessary (blogs, images, videos, etc.), you want to place emphasis on the form that appeals the most to your audience. If you are noticing an increase in website traffic every time you share an infographic, it's effective with your audience, so plan on focusing more on these efforts!


Mistake #2:

Creating Content Too Focused on Selling
When building your content marketing strategy, it's always important to remember that not every person who visits your website is ready to buy. You should be crafting content that touches on each step of the buyer's journey:
Awareness
Consideration
Decision
You want to establish your senior living community as a reputable source by providing insight, knowledge, and expertise. Your content should go beyond "selling your services," or inviting users to schedule a visit to your community. You want to be an educational resource for older adults and their families, so when the time comes that they are ready to transition to senior living, you are the brand/business they think of.
Mistake #3:

Not Doing Enough Distribution
Another common mistake is assuming that publishing it to your website or social media page is enough to generate traffic. Think bigger!
Your content marketing strategy should include ways to incorporate a piece of content multiple times on different platforms. If you are uploading a new video to your YouTube channel,
Share it on your social media pages (multiple times)
Tag people or brands that may be applicable, i.e. if your video is about Alzheimer's, tag the Alzheimer's Association
Include it on different pages of your website, blogs, etc.
Craft an email that can be sent to targeted contacts who would find the video relevant or helpful
Creating the content is only half the battle – marketing it to your audience is the next step. After all, it's called content marketing.
Mistake #4:

Wanting & Expecting Instant Results
Content marketing, like any new business strategy, requires time, effort, and patience. Posting a new blog post today won't guarantee you 500 new website visitors tomorrow. Especially when it comes to written content that plays into search engine optimization, several factors can impact how long it takes for Google to crawl your website, including the age of your website domain.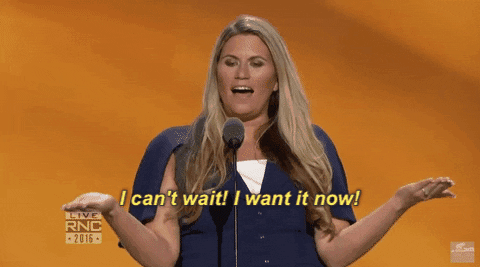 The most important aspect of written content is the quality of the content. Google and your readers can tell if a blog article or website page was written solely to improve SEO rankings. Quality content should provide value to your website visitors, be well researched, explained, and structured.
When building a content marketing strategy, you also want to consider the resources needed for each type of content. For example, if you're going to start adding high-quality videos to your strategy, do you have someone on staff who can do this? Do they have the proper equipment/tools? If not, do you have a budget to make this happen? You want to consider your community's team, resources, and budget to ensure the strategy you build has the most ROI for your business.
If you would like to learn more about content marketing for your senior living community or how Markentum can add momentum to your marketing efforts, contact us!