A professional website for a senior living company is a significant investment. You're often spending tons of money and time to build something that has the potential to bring you a high quantity of leads and give people a great first impression of your community. But the problem is, if you don't do anything to increase your website traffic you'll get nowhere near the amount of traction you were hoping for.
That is why having a comprehensive marketing plan is crucial to getting the most out of your money and efforts. In marketing, each piece builds on the other. Here are some of the pieces you should consider for creating your website:
Now, each of these has a rating for their cost and their efficiency. One isn't necessarily better than another; it just depends on what you're looking for. Usually, you'll find that explosive growth costs money and doesn't last, while the marketing that builds momentum allowing you to reap the benefits for a long time will be cheaper. Both are useful and worth making a part of your marketing strategy.
#1: Content - Low Cost, High Efficiency
In the last decade or so we have discovered a low cost, high-efficiency fuel for your marketing and it's called content. This has blown up in the marketing world because of its apparent advantage over old marketing techniques like paid ads, billboards, and other interruption marketing. And it's found to be loved because of its measured efficiency.
Outbound marketing efforts are only effective for as long as you're paying for them. The moment you stop pulling out your checkbook is the moment it stops bringing you leads.
Then, on top of that, you're giving the user what they want. You are providing a resource online where people choose to come to you. Not the other way around. With content marketing, it not only keeps giving you leads, but it grows more and more efficient with time. The more you write, the more extensive your footprint online will be and the easier it will be for people to find you on Google.



#2: Social Media - Low Cost, Medium Efficiency
Social fuel is a cheap one. Social media fuel is created by posting interesting content that applies to your audience and engaging with them on a consistent basis. Sure, this takes time, but we think that it has more impact than we imagine. There is a conversation happening out there in the world, and most communities are failing to be a part of it.
If you were in a coffee shop grabbing a latte and the couple behind you in line were talking amongst themselves about the struggle of finding memory care for their mom, we doubt that many of you would just ignore them, grab your coffee and walk away.
Most, if you truly believe in your community, would turn around and let them know about the great community that you work at and how they should check it out sometime.
These types of conversations are happening all over the web without us there to engage in them.
We can change that.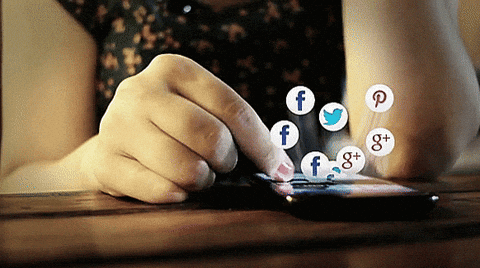 This fuel is a medium efficiency one. Sure, social media is known for being transitory, and the post you make now will be seen by your users today and forgot about tomorrow. However, it gets a medium efficiency rating, because social media marketing is more than just the efficiency of one post, but the cumulative effort of all of them. Each post you make has the potential for building your social network. Slowly but surely your network will grow and build a community of people that are willing to hear what you have to say. This builds momentum for your network that you can capitalize on for years to come.
#3: Integrated Marketing - High Cost, Low Efficiency
This is a fuel that you might be currently using but could actually be recycled and used for another purpose. If you are already using outbound marketing techniques like billboards, signage, magazine ads, mailers, etc., to build local brand awareness, you could be taking advantage of this fuel that you're already paying for.
Instead of paying for outbound marketing and simply raising awareness, you could be encouraging people to take their "next step" and bring them online. A mailer is just an impression at a glance, but a mailer with a landing page can take that glance to a click, and that click can become a lead.


Take advantage of all the money your spending on outbound
efforts by combining them with the inbound ones

💰





#4: Paid Marketing - High Cost, Low Efficiency
If you need a jumpstart to your marketing machine and increase website traffic, the easiest way to do that is with a paid search campaign. This can be either through social or a search engine platform like Google AdWords, which takes less time, but unlike the other free fuels, this one costs money. This jumpstart also has another drawback. The moment that the money dries up, so do the leads.
As you're probably thinking, paid options seem to pale in comparison to the free, momentum building options like the previous fuels. Nevertheless, there are some circumstances where we recommend using them, and for us, we find these useful at the start of a company or the beginning of a campaign. If you are looking to quickly get your community up and running and start building brand awareness, this could be an option for you. Targeting audiences through social and Pay-Per-Click will promptly bring visitors to your website, guaranteed.

We encourage every community to put together a comprehensive marketing strategy. If you're looking for some help, reach out to Markentum, and we can show you how to build momentum for your marketing.