Throughout our industry, as the President of Markentum, I've spoken with numerous senior living companies faced with a critical business decision: "Should I work with a marketing agency or should I hire my own in-house marketer(s) to do the work needed?" If you don't ask me this question, then I love to ask it! It's an important question because regardless of the size of your senior living company, there are important considerations to keep in mind that will help you to establish a clear answer.
Before we unpack the 4 ways you can win with a full-service marketing agency, I want to be sure and highlight that often times the best opportunity for growth is to blend both in-house and external experts. As a marketing agency with a team of experts, Markentum loves partnering with companies having a marketing initiative awareness and possessing a willingness to work with our team to grow your company's overall marketing momentum.
Now, let's look at 4 ways that we provide opportunity for growth!


🏆

WIN # 1 - Skills, Skills, Skills!
Do you have the necessary skills to succeed? If not, partnering with a full-service agency expands your skillsets and allows you to fully implement a comprehensive strategy.
With so many avenues like web development, email marketing, social media management, and pay-per-click advertising, it's easy to feel discouraged. However, when you partner with a full-service marketing agency, you now have a vast array of skills to advance your efforts. A good agency will have a team of experts with all the right skills ready to execute on your behalf!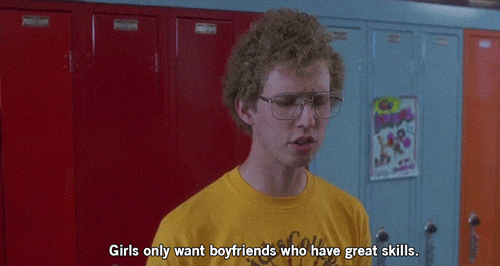 🏆

WIN # 2 - UP-To-DATE ON MARKETING TRENDS
We know that the landscape of senior living is changing all the time. The truth of the matter is so is digital marketing. We've seen the impact of the recent developments with Google and Facebook in the news. People are paying attention and demanding changes.
With these changes in digital platforms come changes to digital strategy. If you don't keep up, you are left lost and confused. Fortunately, marketing agency teams are responsible for staying on trend with what is happening with digital marketing and putting it into practice for your marketing strategy.
🏆

WIN # 3 - The Right Tools
Finding the right tools to accompany the skills and best practices needed to succeed can be costly, time consuming and, at times, confusing. When you partner with a full-service agency, you remove this guesswork.

An agency will have these tools and must have technologies in place and be ready to use them to build your marketing strategy successfully. The price may be included in your investment, but it's one less thing for you to have worry about figuring out for yourself at the end of the day!
🏆

WIN # 4 - SAVE TIME
Creating your own in-house team is not only costly, but can take time. If you are responsible for development and other aspects of operating a senior living community, building another team may be the last thing on your mind.
With a full-service agency, there is already a team of with skills, best practices, and tools ready to get to work right away. From getting a website up and running, to creating new digital media to be used in a multitude of digital marketing efforts, an agency can provide the comprehensive service you are looking for today.
Bonus 🚨
We also think that with so many other digital agencies out there, it's important to find an agency that actually understands your industry. While so many agencies try to take on business from all different sectors, Markentum located in Daytona Beach, Florida has made the decision to focus on senior care. With personal care for the work of our partners, we believe that we are able to provide a truly exceptional full service experience.
Regardless of where you are at in your marketing process, we would love to discuss with you and help you evaluate your next steps. We live in a digital world and we want to help you win. We believe that there is a correct, cost effective decision for you and we would love to help you discover that solution.