Storytelling is something that humans have been doing since the beginning of time. From the days around a campfire, it is the best way to evoke emotion and communicate a deeper truth. Of course, as we have developed and advanced, so have our story telling techniques. We now have the amazing ability to capture stories in real-time and have them permanently frozen in time. Not only this, but we can make these videos accessible to every person from their home, office, or on the road.
This is the magic of story telling with video in the modern era. ✨
Only a few years ago, if you wanted to make a video yourself, this would have been a very expensive endeavor. But now with smart phones, it's as easy as can be. So, what are ways that you can utilize this magic of video story telling for your senior living community? Pull out your phone and start filming these 5 video ideas!


#1 Forever Capture Your Resident's Life Stories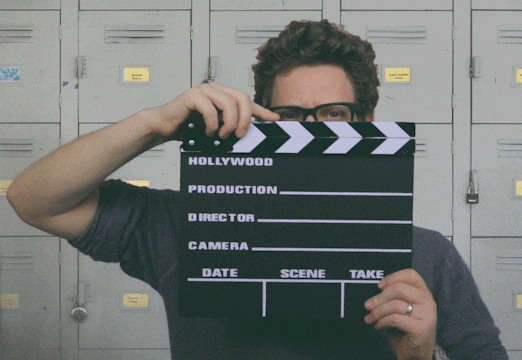 I'll start first with, in my opinion, the most powerful video a community can capture. Your residents have deep, rich, and interesting lives with too many stories to count. Many are a testament to a life well lived and deserve to be told and treasured. Capturing and sharing these stories on video will show that your community is respectful of the legacy of the people living in your community and want to learn from them.
Not only that, but this is an amazing gift that you can give back to the family members of your resident. You'll leave them with a deep impression; showing that you are a community that cares.
Run an online campaign about "Community Name's Life Stories" and celebrate these beautiful lives!



#2 Emote Your Personal Passion
If you are working in senior living, you likely aren't doing it for the fame. You truly want to serve this population of seniors the best way possible. So, you should be talking about it! Share your message with your online community.
📹 Here are some starter topics:
What made you get into senior living?
What's a personal story or event that affected you?
What do you believe about senior care?
What's something awesome you're seeing in senior living today?
Let the world know how much you care for your residents and they'll listen. People want to know that their parent is living at a community that they can trust will love and serve their loved one.



#3 Show Off Your Community's Events
Hopefully, your community is filled with great events that you are putting on for your residents. It'd be a shame if you didn't share those with the world! 🌎
During the event, take time to pull out your phone and capture the experience so that people know what to expect on a daily basis if they were to come live in your community.
For videos like this, think about platforms like:
Facebook Live
Instagram Stories



#4 Be a Resource with Helpful Senior Living Tips
Senior living and senior health can raise many questions. Being an expert, a great way to give back would be to create videos to help answer questions frequently asked by potential residents or their family members. This sets you up as a resource and builds trust. Think about:
Having a weekly FAQ video where you answer questions you've heard throughout the week
Talking in detail about each service line you offer and what they do
Health, exercise, or diet tips for seniors to follow

#5 Follow Your New Community Openings ✂️
If your senior living company is expanding with more locations, a great way to get free promotion for them is to film the timeline of them opening! Start out with videos of them breaking ground, laying the foundation, painting the walls, putting out the sign, etc. There are endless ways to build hype around your upcoming, new community.
It's easier than you think to use the power of video to promote your senior living community and give back. The key is consistency! Make sure to start creating videos and then stick with it. If you have any more questions regarding videos or senior living marketing, feel free to reach out to the Markentum team!