As technology advances, current and aspiring web designers and developers are responsible for protecting the world wide web. This is an information system on the Internet that allows documents to be connected to other documents by hypertext links, enabling the user to search for information by moving from one document to another, commonly known as the web (www).
WHAT DOES THIS MEAN AND WHAT IS WEBSITE COMPLIANCE?
A lot of companies, even freelance web developers, are creating websites for clients and getting caught in a question of, "is my website compliant with ADA or Section 508?" It's becoming more imperative that there needs to be a better understanding and execution of these guidelines.
Aside from mastering the skills to create awesome websites, there needs to be a high priority focus on gaining knowledge or continued education with these compliances; it incorporates standards for website design and development.
We are required to create websites that are compliantly accessible to people with disabilities by using a few different references.
ADA (Americans with Disabilities Act)
The standards enacted by the Department of Justice require that businesses make the appropriate accessibility accommodations for people with disabilities called the Americans with Disabilities Act.
If a business works directly with the government or exchanges money with the government, they would need to be Section 508 compliant. The difference with this compliance is that it serves those who are disabled and need accessibility enabled web applications or attached files on the internet/intranet. This means information technology or anything electronically accessible should be accessible and strictly followed.
WCAG (Web Content Accessibility Guidelines)
A set of guidelines published by the World Wide Web Consortium (W3C) is known as the Web Content Accessibility Guidelines (WCAG). The W3C is the central point for all web standards and is actively being updated through member organizations, staff, and the public. The WCAG guidelines are the most helpful when implementing accessibility into websites. The first step in this process would be to conduct an audit of your website using the WAVE Web Accessibility Tool. This tool will provide you with any accessibility errors that need to be fixed.
These rules and guidelines take time and are ongoing. None of these are a one-and-done task. You can get as compliant as possible when a website launches, but the continued maintenance of the website will require you to enforce these with each update. Keeping a site compliant will also have positive outcomes for a website's search engine optimization (SEO).


THE GROUND RULES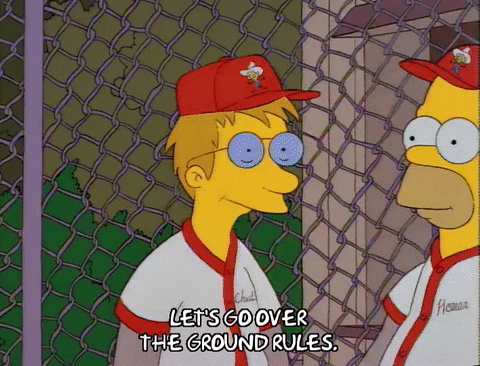 Some basic components to look for when auditing a website are image alt tags and whether or not they are descriptive. Some others are design styles and elements, such as headings, links, and buttons, best practices for website content, and of course, the website code.
Some of these components are represented by three conformance levels that the WCAG uses to determine different situations on the web page. The levels are A, AA, and AAA. Each of these is accrued when each level is achieved. For example, if level AA is completed, then both A and AA are met, and so forth. These levels make up how the color and contrast are laid out across the website. It's not recommended that an entire site be completely AAA conformant as a standard policy, as it would be nearly impossible to satisfy all level AAA on the website successfully.
A
This is the least level of compliance, which would be considered a "minimum." It discusses the use of color as it distinguishes between visual elements and the information or action on the page.
AA
This level contains the success of acquiring level A and extends to include the overall functionality and design of the website through a certain contrast ratio, which meets accessibility requirements of at least 4.5:1. At this level, there is a medium of the requirements met within the guidelines.
AAA
The highest and most difficult requirements to meet. It includes all that is outlined previously and adds a higher contrast ratio requirement of at least 7:1. This is referring to the visual representation of text and images on the website.
There is also a conceptual process that developers follow using a principle called POUR (Perceivable, Operable, Understandable, and Robust).


👇👇👇


P

ERCEIVABLE
Information that users can perceive as it is presented through different components on the web. These things include the alt text, descriptions, controls, resizes, and more.
O

PERABLE
This is defined to make sure everything is operable through input methods, interactions, and more. On the web, it refers to interface components, navigation, and anything else that falls in this category. Some examples are search capabilities, sitemaps, and proper indexing so users can locate the content by various methods. The markup within content such as headings, titles, bulleted lists, etc. should be semantic and navigable.
U

NDERSTANDABLE
The info of the application, or user interface, needs to be understood as much as it is operable. The functionality must allow users to understand the navigation and interaction of the website. Whether it be through hypertext links or a series of steps that guide the user through by inputting information or performing calculations.
R

OBUST
There are several different technologies that people use to access content on the web. There are also different types and versions of browsers that are used to serve up that content. It's important that websites are robust and optimized to balance being accessible. Keeping up with technological advances will help keep functionality current across all versions.

WHAT IT'S ALL ABOUT
It's all about working towards compliance to be more effective and user-friendly for accessibility and usability. This is an ongoing task that continuously needs to be worked on as the site is built or updated. These practices are important to not only clients but also to maintaining a good coding standard.
There are a lot of references that provide incite and further information on everything that was covered. Check out this quick reference guide to understand what was discussed in more depth, and this evaluation tool for auditing your website.
Markentum is a digital marketing agency in Daytona Beach, Florida, that is leading the way in website development for senior living communities. See how Markentum can grow yours through a compliant, accessible, and lead generating website. Contact us to learn more!