As a senior living community, one of your biggest assets is your brand. Your brand is not the industry you compete within, anyone can be a senior living community but they can't have the same brand as your community.
Finding your Brand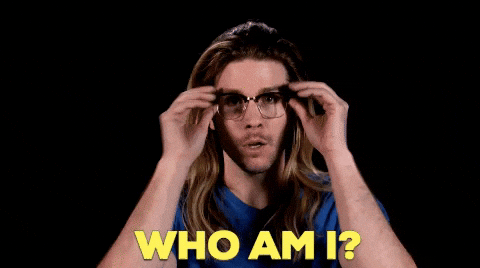 So what is your brand? Does your community offer different programs for memory care? Do you implement animal-assisted therapy regularly? Do you have an extensive hiring process to ensure the best care?
These are all components towards your brand and what you, as a company, want to be known for. When exploring these areas, you want to make sure you are highlighting these selling points across your social media platforms.


Keeping your Branding Consistent on Social Media
Understanding your brand is only the beginning! Your brand now has to be implemented throughout all that you do as a senior living community. This is when branding consistency becomes so important. Whether your community wants to be known for the extensive social calendar you offer or the advanced safety technology you have implemented, it's crucial that you share this mission with your audience in a consistent manner.
Making sure your senior living community is properly represented throughout your social media can make all the difference in their final decision and here's why:

Social Media Branding
Although we have all been told to "not judge a book by its cover", online profiles like social media are critically judged within .05 of a second. So, first impressions matter when it comes to your senior living community's presence on Facebook, Twitter, or Instagram. Your brand can be a valuable asset in the battle to keeping a user interested in your page. Social media is a top resource used in the decision-making process so it's important your social media reflect your brand as much as possible.

Here's what you need to keep in mind:
Making Sure All Photos Are on Brand 📸
The first step in accomplishing this aspect is making sure your company's social media page profile image and cover photo include your senior living community logo. You want to make sure users are clear in making a connection between your website and your social media. Having a cover photo that highlights your logo, as well as your tagline, can be a great way to catch users attention. This can be a more challenging, creative aspect if you don't have a graphic designer on staff. A lot of new online companies, like Canva, offer users a way to create graphics, perfectly sized for social media, with eye-catching templates. Often free of charge, these templates are easy to edit and allow business owners to customize them with branded colors and logos. For your senior living community events highlighted on social media, it is also important to have a graphic that emphasizes the theme of the event, the date, and the time.
Pictures are a great way to show your brand in action. Make sure that when you post pictures of your senior living residents you highlight the best qualities of your community. Blurry pictures or anything with an exit sign, unnecessary items or clutter can be left off of your social media page. The photo should always be focused around the resident or activity being pictured and making sure the environment around them is up to brand standards.


Keeping Your About Section on Brand
Most social media platforms allow you to have an "About Us" section or profile bio area. This is an important area to utilize your senior living community tagline, as well as any prominent information such as the city you are located in and the services your community offers. Facebook has allowed for an even longer section that users must click on to read; this new area has created an even bigger opportunity for your community to promote your brand because they have allowed you to add hyperlinks. Ensuring that your brand is consistent across the board in any "About" area is key to providing branding consistency to users.
Social Media Posts That Represent Your Brand

🎯
When posting to social media it is monumental that your team is aware of the tone of the brand and does not post irrelevant content to your social media pages. As a senior living community, it's appropriate to be less "proper" and more inclusive and family oriented when writing a post. We know residents' family members are interested in seeing their loved ones, but it is crucial to remember that potential new residents and their family members are also looking so keeping posts within branding consistency is vital.
If you choose to share different articles, confirm that the article or any third party source also falls within the guidelines of the brand. Ensuring proper grammar and using full sentences is an easy way to represent the brand appropriately.


When posting information on any social platform, check that you are answering the "who," "what," "when," "where," and "why" - this way, regardless of who the reader is, they will understand the premise of the post.

📌

Responding & Representing Your Brand
Naturally, as a senior living community, you will receive many inquiries about your community and services. It is a great method to provide your team with appropriate responses for questions such as "Is there an age limit?." or "Is your community only memory care?" that are frequently asked. Deciding on responses can be a great way to maintain brand and make sure that the team is always communicating the same message.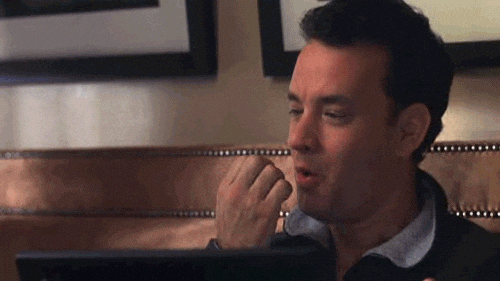 When replying to comments it's crucial to respond as the community page. Often a team member may not realize they are responding through their own personal profile. This is an extreme disconnect from the brand and it is recommended the comment be deleted and reposted as the community page. Users want to ensure that responses they receive are accurate and trustworthy. When they receive a response from a random user they may not realize the person is an employee of the community and disregard the response. Altogether, taking the time to train your team to respond accordingly, with the brand in mind, will help maintain your social media presence.

Your brand is one of your greatest assets and is what makes your senior living community different from others. ✨Projecting that same message across all social media platforms can help the users recognize the consistency of your brand, better understand your company and services and inevitably, choose your senior living community!