When you hear the words "data-driven marketing," what comes to mind? Maybe a bit of initial disinterest and expectations of long-winded conversations about numbers? Perhaps, the memory of seeing a graph depicting what you were told was a "good" example of healthy growth without understanding why or for what reason?
Well, we won't lie and say that there aren't graphs or numbers associated with this strategy, but for Markentum's partners, this is only a small piece of what makes up this tried and true marketing approach. The strengths of a data-driven marketing strategy are quickly seen. It helps to eliminate the guesswork from marketing implementations and changes and becomes a vital tool in planning for better interactions with customers in your target market.


"Combined with intuition, data-driven marketing has the power to embolden companies to develop game-changing products and launch campaigns that drive consumers to purchase."

– Jason Kapler, Data-Driven Marketing Drives Smarter Marketing Decisions

Ultimately, what this initiative offers are the building blocks to establish strategies that are developed on insights derived from the collection and analysis of data, pulled together to, essentially, predict behaviors.


Leveraging Your

Data
Every day, a massive 2.5 quintillion bytes of data are created, and it was estimated that by this year [2020], that would increase to 1.7MB of data generated every SECOND by every person on earth.
In order to utilize this incredible amount of information effectively, you need to have a goal and plan in mind. To begin this process, you need to define the parameters of your objectives. As always, Markentum would recommend using the SMART goals approach.
Specific (simple, sensible, significant): Define the core elements of what you want to accomplish. Why it is important to do so, who should be involved in the process, geographical or other location parameters, and what obstacles or challenges you may face in the process.


Measurable (meaningful, motivating): In defining these goals further, set measurable goals so that you and your team can track progress and effectiveness. These goals can also help you determine if and how the strategy needs to be adjusted.


Achievable (agreed, attainable): As with any objective, it is important to be ambitious, but also balance out that ambition with realistic and attainable expectations. By thinking of actionable steps, you can effectively accomplish your goal while accounting for any other limitations, such as timing or financial constraints.


Relevant (reasonable, realistic and resourced, results-based): Take a step back and ensure that the goal you are working to achieve is relevant to your overall business and brand. Is this the right time for this task? Is the right person or team involved? Does this objective line up with other company efforts?


Timely (time-based, time-limited, time/cost limited, timely, time-sensitive): Finally, ensure that you have thought about when this goal should be accomplished; in a day, a week, a month, etc. Establishing that parameter will help you stay on task ensuring that you meet or exceed expectations.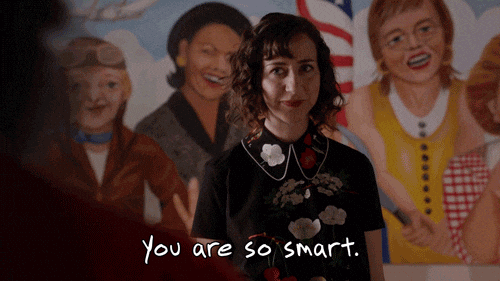 Building Your

Strategy
After these goals have been defined, take them to your digital marketing team to discuss further and begin to create new campaigns and/or modifying existing strategies. Once these new objectives have been implemented, you will want to ensure that you continue to get to know your audience; their needs as they change over time and refining your KPIs (Key Performance Indicators). Do not stop testing the results of your efforts either so that you can continue to build and hone your strategy further, keeping in mind that the options and platforms available to help you achieve your objectives are ever-evolving.
According to the McKinsey Global Institute, data-driven organizations are 23 times more likely to acquire customers, six times as likely to retain them, and 19 times as likely to be profitable. In following these suggestions, backed by such significant data, you should be excited to be well on your way to connecting with your customers in a more mutually beneficial way than ever before!
• • •
We encourage you to contact Markentum with any questions regarding data-driven marketing or digital marketing strategies!