In 2019, according to Oberlo, 85% of consumers conducted online research before making a purchase online. That's a pre-COVID statistic! With less opportunity to spend time in physical locations, say scheduling an in-person tour, more people are turning to online research to find solutions during COVID.
The power of online research is that it allows consumers the opportunity to search when it is most convenient for them, at any hour of the day. This is where Markentum, a digital marketing agency focused on senior living, recognizes the opportunity for growth in digital marketing services.
Now, more than ever before, the industry of senior care and retirement communities needs to recognize the "new normal" and take advantage of the ways that digital marketing services can engage prospects.
Meet Your Audience WheRE They Are
Digital marketing can no longer be an afterthought for senior living providers. In order to have a strong marketing effort that benefits sales, providers have to allocate a legitimate marketing budget to delight, capture, and engage their audience. Lead generation starts with recognizing where your leads are active online.
A full omni-channel approach that is focused on your leads means evaluating the following channels:
Search Engine Optimization
Social Media Platforms
Digital Advertising Campaigns
Rich Content Resources
Business Listing Congruency
Online Review Management
Personalized Communication Opportunities
Unique and Engaging Websites
Each one of these channels serves to nurture and engage the lead through the decision-making process. There is also an opportunity to share different types of information to ensure people see the value in staying connected to you as a company.
During COVID, this is especially important. Our "new normal" means being transparent with what safety measures have been implemented, and your community's latest regulations and safety protocols. What COVID conscience steps have you taken that can help to build trust? Share these things with your audience!
All of these channels should work together. A congruent effort means that necessary information, such as the address of the community, is consistent while taking advantage of the uniqueness of each channel to be a resource for your audience. Let social media be the fun, interactive way to connect with your audience. Publish a blog weekly that provides further knowledge about the key components to your service offerings. Take advantage of what each channel offers to give your audience the next level of insight into why they should want to engage and become both customers and brand ambassadors.
Creative Thinking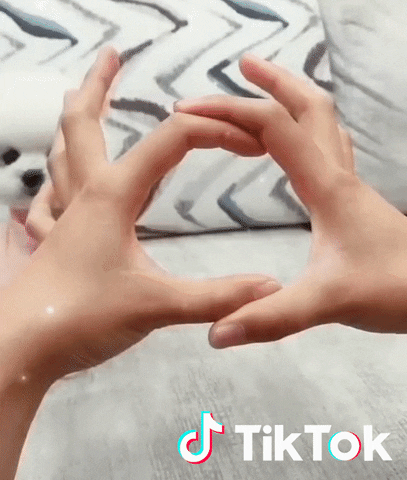 With so many different digital channels available, from TikTok (yes, it's here to stay) to immersive virtual tours (that offer in tour video), a team's creativity is the limit. Even with social distancing protocols in place, video testimonials can still be created.
What are the aspects of your community that you want highlighted?
How can you write, photograph, video, or design graphics with that in mind?
Do you have a move-in checklist that helps your customers understand what they need to do during COVID?
Use familiar and new terms to describe what you are doing so that you can be found easily on search engines. Put yourself in your customer's shoes and get creative.


If COVID has shown us anything, it's that humanity knows how to innovate. Take that spirit of innovation and apply it to your digital marketing campaigns. Take the innovation you have seen your company implement during COVID and let your digital marketing share that story with your audience. Let your digital marketing services be the platform to showcase the "new normal" that is getting you through the pandemic.
Data-Driven Decisions
The beauty and power of the "new normal" with digital marketing is the level of data that is available. With COVID forcing senior housing providers to be more proactive in the digital world, there will soon be both an education and appreciation for the robust insights that digital marketing automation affords. Now companies can determine which digital channel is performing most effectively. Through call intelligence technologies, other traditional campaigns, such as billboards, can also be measured for success. Be sure to understand how to measure each digital service to determine how effective the investment is proving to be and see that you are receiving the desired outcome. Don't be afraid to test new methods to decide whether or not they are beneficial. The strength of connecting omni-channel marketing to the data provided through marketing automation platforms is that you get a comprehensive picture of where your audience is engaging right now.
COVID has certainly advanced the digital age. We have an opportunity to utilize powerful tools to reach people in new and exciting ways as they are making decisions about who they want to be with and where they want to live. Contact us at Markentum. We would love to talk with you about helping you navigate the "new normal" of digital marketing today.