In 2017, 1 out of every 5 Facebook videos was a live broadcast. In 2018, the number of Facebook Live broadcasts reached 3.5 billion. Is your senior living community apart of that statistic, and should you be?
Social media trends move quickly, and it's important to know which are worth your time before the next, new trend hits. Markentum is here to be your internet marketing guru! We want to help your senior living community focus on the social media strategies that will benefit your community and your business.
Facebook Live is a free live-streaming video feature on the Facebook platform accessible for individuals, as well as pages to utilize.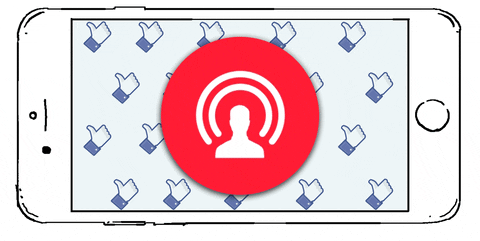 Although that sounds great, you might still be questioning one thing: "Should my senior living community be live-streaming to Facebook?" To answer it simply, yes! Facebook Live is a fantastic feature that allows not only family members to have immediate updates on their loved ones, but also allows new potential residents and their families get comfortable with your community before visiting. Let's dive into other ways a feature like Facebook Live is beneficial for your social media marketing strategy!

Create a Personality For Your Community

🤩
As the senior living industry grows, it is important to have a competitive advantage that sets your community apart. To some potential residents and their families, the personality of your community could be just as important as your care services. Using a video marketing strategy like Facebook Live gives them an inside look, as well as provides them with an opportunity to get to know your team members and receive a live resource who can help to answer questions.
Senior living is the business of caring for people, and potential residents will want to be comfortable with your community before moving in. Video is a great way to bring a personal touch to a digital platform!

Establish a Relationship With Your Audience

🤝
As an Executive Director, you've likely received positive feedback from family members and residents who have credited you as a reason they chose your community over another. And that's awesome! How you and your staff personally interact with each resident is part of what makes it such a pleasurable place to live - along with the quality of care you provide.
By taking the time to do a live-streaming video, you are creating a window of opportunity for potential residents to get to know you. Streaming for Q&A sessions, program activities, and "Get To Know Our ED" videos are just a few examples of how Facebook Live allows you to go behind the scenes of your community and share what makes it unique.

Drive Traffic Into Your Community

🚗
By establishing a digital relationship with your audience online, it gives you the chance to shift focus when they come in for a community tour. When potential residents and their families who already like, know and trust your business visit your senior living community, you can spend more time building a care plan best for their loved ones. Allowing them to see what your community is doing and learn more about the team members online will naturally pull them towards wanting to tour it in-person.
Facebook Live breaks down a barrier of concern for users who only have the mainstream media understanding of an "elderly home" or "nursing facility" and may not be as comfortable touring immediately.

How to Host A Facebook Live

📱
Facebook Live videos do require a sort of "hosting" technique to see the best results. Just like the touring process, you want someone to host the Facebook Live that knows how to show off your community, be a resource to the audience, and speak passionately towards what makes your senior living community shine!
With that being said, we've created a guide on ways to best optimize your live-streaming each and every time! Here we go:
Facebook Live Quick Guide 📌
Post Before

It's important that you let your audience know your community will be going Live at least one to three hours before you go live.



Descriptions

Make sure to ALWAYS add a description of what you are doing before you go Live so users can understand what they are joining.



Film with Camera Held Portrait

We want to make sure we stay portrait, so it looks correct when people scroll through their Facebook feeds.



Host the Facebook Live

Talk to your viewers! Give them an understanding of why you felt it was important to video stream and try to recap what you are doing often so they can keep up with the purpose of the video.

Engage Your Audience

Say "hi" when viewers join the Facebook Live, especially if you recognize family members of your residents!



Subscribe to Future Lives

Ask them to subscribe to your live videos by holding down the screen and clicking "Subscribe" to be notified any time your community does a Facebook Live in the future. This is a great feature for family members to know about!

Save Your Video

DON'T FORGET to click "Finish" to end the broadcast and save it to your camera roll.

We hope after this blog, live-streaming becomes a part of your senior living, social media strategy so you can create more meaningful connections by starting with digital ones.
Are you looking for a social media expert to help you take your community's social media presence to the next level with more than just Facebook Live? Schedule a free consultation and learn more about how Markentum can help to expand your community's social mark!