The moment a family member walks through the door of your senior living community a friendly receptionist greets them. They can smell the fresh baked cookies laid out by the front door. On top of that, the tour is planned to a "T" and goes off without a hitch.
Everyone wants to make a great first impression and will put unbelievable amounts of effort into making it perfect. The problem is most senior living communities think that the above scenario is their first impression when in reality it's often their second, third, or fourth.
People's impression of your community starts way before they pull into your parking lot. "Approximately 75 percent of those surveyed utilized search engines (usually Google) to learn about senior housing options." says a recent survey. That means that the majority of families are viewing your website and learning about who you are before you even have a chance to introduce yourself.



HOW TO NAIL YOUR FIRST IMPRESSION
With this mindset shift, senior living communities should be focusing their mind, resources, and strategy onto a potential move-ins online experience. What are the steps to making that happen?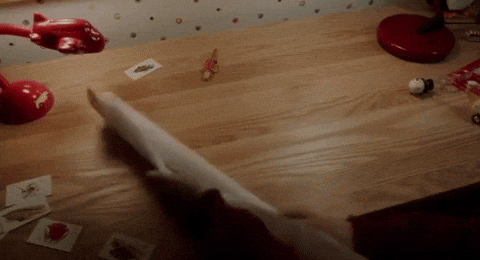 The Plan - Your community should have a focused and concise idea of who you are. This "idea" is what informs every decision you make from sales scripts, tagline development, to the paint on your wall. You need to be able to tell in a simple story or manifesto what makes you unique and the purpose drives everything that you do.
The Execution - We often sit down to talk with communities who have an absolutely fantastic vision. It's a vision that will make you remember why you love working in the senior living industry. The only problem is it only exists within the four walls of the community. Often communities will miss the critical step of making sure that vision and story get translated to the public through your website and other online channels.

PRACTICAL ADVICE
It's no small task to make all this happen and run smooth. It takes a large team with diverse expertise to do this well. What's below is in no means an exhaustive list, but it'll give you a starting point on what to think about!


📍Social Media - Take a look at your posts and the message they portray. Social media is tough because it's not a "build it and forget it" platform. It needs to continually be managed to make sure you're delivering a consistent and brand-aligned message. As you scroll through your social media, are you happy with how your company is being portrayed?
>>> LEARN MORE


📍Website - When someone wants to get to know you, they'll check out your site. Go for yourself to your homepage. Does it shout quality or outdated? To each web visitor having a poorly designed website means your community is outdated and out-of-touch, having a site that doesn't work correctly means your community is poorly run and managed. These might seem like exaggerations, but it's all the little first impressions that paint on the blank slate of your brand.
>>> LEARN MORE


📍Content - Are you providing useful content for your audience? Content is an easy way to be a resource that someone can trust. Providing a consistent blog strategy is a great way to be talking and assisting your potential new families to join yours.
>>> LEARN MORE

📍Digital Media - How well do your photos and videos represent your community? Do you even have pictures or videos? Don't miss this opportunity because this gives online visitors a perfectly curated window into your senior living community. It is an easy way to tell your vision to the world.
>>> LEARN MORE
—
If you need more help in strategizing on your first impression feel free to reach out to us at Markentum and we'll gladly be there to help.