We can all agree that Google is one of the many ways, if not, the only way customers look for the information they need when making a purchasing decision. How are you making sure that your senior living community is at the forefront of your potential customer's search? Putting Google Ads and SEO tactics aside, we want to discuss another avenue that will help you grow your business's visibility, called Google My Business!
Google My Business is a local listing tool from Google that allows businesses to put themselves on the map, literally. Plus, it costs nothing to create for your senior living community!
Google My Business, a free-to-use Google local listing tool, has been out since 2014 but continues to be underutilized by most businesses!
With the ability to supply collective information from website links to photos and reviews from your patrons, Google My Business is an all-in-one Google listing to help your customers find exactly what they need before visiting your community.
Don't let your senior living community be out of sight and learn why Google My Business is the next local search tool you should be using!


Why Have A Google My Business Local Listing?

📲
Google has reported that a whopping 46% of all searches have local intent when they search, meaning that your customer is nearby! So what does "local intent" have to do with your Google My Business? Everything! Google My Business is meant to help benefit local customers more than other online users by presenting your listing to customers in close proximity. The listing provides information that will encourage them to pay a visit, such as popular/busy business times, map directions, live business hours, business posts, upcoming events, etc. Essentially, Google My Business has become an active profile/listing to present your local customers your current and most up-to-date business information on Google. This connectivity allows your business the ability to engage and communicate with your customers directly through Google!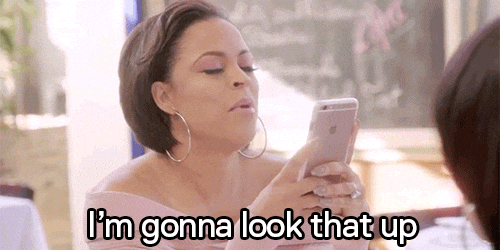 Some of Markentum's favorite features include the ability to monitor and respond to reviews, answer customer questions, provide holiday business hours, and update your potential customers all in one place. With all that being said, an eye-opening 44% of local businesses still haven't claimed their Google My Business listing, leading to the possibility of the user finding outdated information about their business. The more current your listing is with photos and videos, recent reviews, and business information, the better the first impression your potential senior living customers will have.


Show Up In Google Maps' Local 3-Pack

📍
Location can be a significant deterrent in the senior living search process, whether it's the senior who wants to stay close to home or the adult child that wants to make sure the community is within an accessible distance. This reason alone should be why you want your Google My Business to be selected for the Local 3-Pack.
As a user, when using Google to search for local businesses, you may notice that Google presents you with a small Google Maps set of results that has three businesses to select from, known as the Local 3-Pack, above the standard list of search results. If you have been utilizing Google My Business for the past few years, you will notice we said Local 3-Pack and not Local 7-Pack. Google has since reduced the number of map results given to the users making it even more important to have your Google My Business up-to-date to help improve your odds of getting into the limited Local 3-Pack.
What most senior living communities don't know is, by simply creating a free Google My Business listing, you are already significantly increasing the chances of you making this list. Remember, these listings are given to the user before the organic search results, which offers your senior living community elevated visibility.


Brands that show up on Google's local 3-pack get a whopping 700% boost in clicks over brands that don't. (Source: 2019ThriveHive)


Create Trust & Engage With Users

🤝
Google approves your Google My Business listing before your listing appears in the standard search results, so customers will see that you have been "Google approved." To finalize a Google My Business listing, you must verify your business location. Either by receiving a postcard via mail or answering a Google regulated phone call to your direct business line, both options will provide a code that you will then use to verify the Google My Business listing. To your potential customers, if Google trusts your senior living community enough to verify you and display you among the first few results, they feel that they can trust you too.
Google My Business also offers a posting feature so your senior living community can communicate things such as community announcements, sales events, and move-in promotions to potential customers.
As mentioned before, Google My Business is becoming more of a real-time, active update side of Google. This allows you to keep customers up-to-date directly through their search result of your community versus having to use another platform, like Facebook, to find more time-sensitive information. Google My Business will also display your reviews and asked questions allowing you to respond to feedback from users or answer any of their concerns. All responses to reviews and questions can be viewed publicly by other potential customers, so responding appropriately is extremely important.
Markentum Suggestions for Things to Consider:
Do you know if your competition utilizes Google My Business?

Are they posting weekly updates?

Do they have their holiday hours updated?




Qualifying Leads & Getting You More Sales

📈
Google My Business is allowing businesses to engage directly with local customers to better the online search experience your potential customers are having. Your Google My Business allows potential customers to focus less on the logistics of your community and more about what it's like to actually go there. Google reviews are the modern "word of mouth," so reviews from patrons will be extremely important to collect. Furthermore, customers are also able to add any photos they took while at your senior living community to give potential customers a better understanding of what it is like to live there. The more a prospective resident or their family can envision what it will be like to contact or tour your senior living community, the more likely they are to do so!
Google uses your listing and other real-time data to be able to answer highly specific queries, such as "senior living near me open now." This allows for more of the most qualified people to find your business. Having an updated Google My Business provides you a higher chance of connecting with this group of specific searchers. Google is going to favor the businesses going out of their way to explain their services better or have a lot of patrons helping validate their services, so the sooner you can build this online profile of your business, the better.
If you haven't already done so, create and claim your Google My Business listing as soon as possible. We don't want you to miss this FREE opportunity Google is giving you to better connect with your local audience.
If you are still not sure how to get started, Markentum is here to help! Contact us to learn more about the Google My Business services we provide in our senior living marketing packages!