The rapid growth of the senior living industry becoming a significant staple in business was seen as early as the 1990s. Whether it's due to the Baby Boomer generation coming of age, an increase in Solo Agers, or fewer parents being cared for by children, the need for senior living communities has been on the rise.
According to Cambridge Realty Capital Companies Chairman and Founder Jeffrey A. Davis, over the course of 10 years, senior housing will graduate from niche status to major commercial real estate landscape. He commented that,

"From our vantage point, senior housing appears to have an exceptionally bright and promising future in the decade ahead."
Real estate development is not the only force taking advantage of the bubbling opportunity that is senior care. In fact, there are some big-name popular brands that are staking their own hold in the senior living industry.
The Amazon Horizon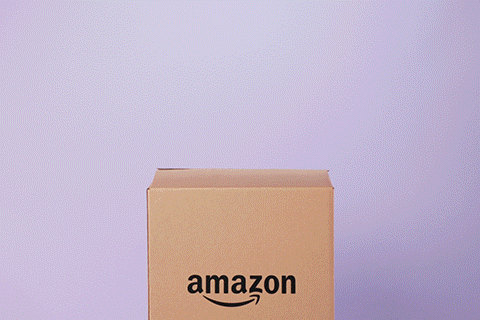 We've all seen them, cardboard boxes with a curved arrow reminiscing in a smile. The e-commerce giant, Amazon, had a palpable presence in this year's Argentum Senior Living Executive Conference. The reoccurring statement throughout their presentation was that purchasing systems for senior living communities were unsophisticated and outdated.
The main push was that Executive Directors should be utilizing the Amazon Business platform for ordering, purchasing, and tracking needed goods. This may be done through an employee's personal account, but with the Amazon Business capabilities, it will be much more specific towards the community's needs as a whole. This narrow focus allows communities to set forth spending policies and procedures, in addition to tracking and predicting the needs of products.
With portraying the recently launched Amazon Business platform as a solution for senior living communities' processes and systems, Amazon is now also making their unique mark in the industry that is senior living. Amazon plans to embark in the "digital assistant" space with the help of Amazon's Alexa and Dr. Bill Thomas's "smart home" to improve the safety and wellbeing of residents.
Building the Nest
The Google division, Nest, a collection of home automation products, has also recently set sights on the
integration of digital smart home products in the senior living industry. According to CNBC, Nest is aiming to include products that would enable seniors to live at home longer. These digital smart home products can now support older adults with motion sensors to turn on lights and emergency predicting equipment. While
these ideas are still in the very beginnings of development, there are currently Nest products on the market that will help in the areas of senior safety.
Eldercare products Nest offers include devices such as cameras for checking in on older loved ones, but the company is currently developing home products for safety. Without direct confirmation, the company has big plans for the future of senior living.
An Uber Competitor
Much like Amazon positioning itself as purchasing solution for senior living communities, Direct Supply is offering its own platform. Direct Supply TELS, or The Equipment Lifecycle System, for local services, helps communities maintain and manage all maintenance needs. The platform has an abundance of commonalities with the car service company, Uber.🚗
By offering local services in tracking service costs and amounts spent, all while driving compliance, they provide an essential content management system for senior living communities to operate within compliance of the strict industry of senior living.
Not only does this platform help manage community maintenance, but it also offers quality ratings and real-time convenience. With aggregated date and finance management, TELS can be a solution for maintenance management.
Companies Trying to Make Their Mark
In today's market, brands are finding an attractive opportunity in making their mark in the senior living industry. Even brands such as Paul Mitchell have made their claims to aspects of the industry, such as senior community salon care. It is safe to say that popular brands will keep gravitating towards senior living and senior care as these industries explode with need.



Recognizing this need for niche services, Markentum has placed a focus on serving the senior living industry with digital marketing services. If you have a company needing help making its own mark, contact us and learn what Markentum can do for you and your senior living community!