A brand is everything to a business. It's what can make a half-eaten apple represent creativity, rebelliousness, and beauty all at once. Or, turn a swoosh into feelings of dedication, hard work, and perseverance. It has nothing to do with the image (aka logo) itself. Nike's swoosh famously cost the company $35 and when they received it, remarked "I don't love it, but I think it will grow on me" and then quickly accepted it because of production deadlines. A brand is not a physical tagline, image, or product but a nebulous idea that only lives inside of someone's mind.

First, Find Your "Idea"
💡
If you want to grow your brand, you need to decide on what you're even growing; it's now time to find your "idea." Just like most ideas in someone's mind, they have to be simple and emotional. With a basic understanding of the structure of the human brain, we can observe that people make purchasing decisions not with their thinking mind, but with their emotional and instinctual brain. This means it's not as simple as making your idea a report on the stats and figures of why you're a better company, but something deeper and more human than that.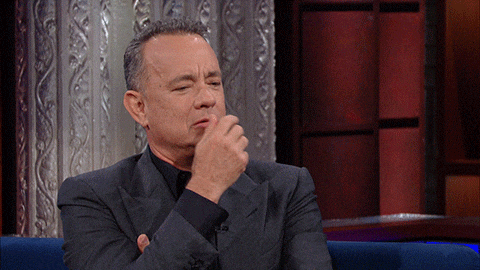 It needs to be a simple idea that explains everything that your company does, and hits home to someone's emotional instincts. Some people call this their UVP (or Unique Value Proposition) or a Brand Promise. You can see this in Nike's "To bring inspiration and innovation to every athlete in the world." But I know many companies that have manifestoes that contain various thoughts and are a fantastic guideline for their brand.


Second, Start Selling at Home
One of the biggest mistakes that companies can make is having a giant, perfect vision, and only selling it to the outside world. When really you should be starting with your own employees. This is especially true for senior living communities. Your employees portray practically everything someone perceives about your business. The staff member answering their phone call, the employee they ran into in the parking lot, the individual at the front desk, are all people they could be interacting with before they even tour the community.
Now don't forget, a brand isn't a logo or a product; it's an idea.
This "idea" is getting shaped and formed by every interaction a family has with your employees and community. Leading your internal employee culture by your "idea" is the most efficient way to making your community brand come to life.


Third, Promote Your Idea Everywhere
The world used to be straightforward with promoting your ideas - maybe it was merely direct mail or TV commercials, but today the avenues of possibility for consumer interaction have grown exponentially with the advent of the internet. You are no longer limited to what your ad budget can buy or the number of doors you can knock on. Now, everyone has access to well... everyone!
In the past if you wanted to reach someone's doorstep, you created a mailer or to reach someone's TV screen, you created a commercial. So now the question becomes, "What are the ways we can meet someone in the context of the Internet?".
Of course, as you can imagine, this is where it can seem complex with many answers such as:
Creating an engaging social media profile with relevant content people want to follow
Developing a website so when someone has a question or a need they can search online and find you
Producing videos that tell a story and live online for anyone to watch
Senior living communities can promote themselves on any platform, but which ones are the most effective? We find that for senior living it's best to put your efforts into:
Social media platforms like Facebook (for the families) or LinkedIn (for hiring)
Writing search engine optimized blogs on senior living topics so that when someone has a question, they can find you as a resource
Email drip marketing to stay shelf-of-mind for the notorious long sales cycle for assisted and independent living

📧

Video creation to post on multiple channels in order to conclusively tell your specific story
Custom website development in order to give the best first impression - and one that is uniquely you
Reputation management on review sites so families can see for themselves what people think of you
And more...
This can be overwhelming for some senior living management companies. That's why we recommend hiring experts for these specialized positions. You want to make sure to recruit and train them in your "idea" so that it gets promoted correctly across the web. But for the communities that don't wish to hire an internal team of marketers with all those various skills to manage look for a marketing agency who can take your "idea" for your senior living community and build it for you!