Everyone understands that great photos are important in creating a beautiful and user friendly website. In fact, 37% of marketers say it is the most important form of content, only second to blogs coming in at 38% (read the report here).
How do you get the right photography for your senior living website? The easy answer would be to pull out your credit card and buy some stock photography or maybe even get lucky and find some good photos on a free site. But what can often be undervalued is the benefit of custom photography.


Why Use Custom Photography?
Buying stock photos is simple, and that's why many cheaper sites use this strategy. Having custom photography on your website takes more strategy and planning, but the return on your investment and time will be well worth it.



HOW TO GET CUSTOM PHOTOGRAPHY 📸


First, Plan:
Planning will be the foundation to your results. You need to think through a few points before you find your photographer.
Where do you want to use these photos? Your website, brochures, a bus ad?

🚌

These are all common places you could use these custom photos and that should be considered in the beginning of the planning process.


How are you unique? You are getting unique photos, so it would be a waste to not think about what makes you unique and showcase it.


Models or Residents? This will have it's pros and cons. Models are expensive and limit the diversity of faces that you're able to shoot. With residents you can highlight those who have chosen to call your senior living community home, but you will need to have a policy in place of how you will handle their release forms and what you will do when a resident passes and a family member wants the photo taken down from your ads.


Create a shot list. This will save you hours on shoot day! Being able to sit down at your desk or walk around your community and calmly think through all that you want to capture will make that day much more seamless.


Create a calendar. Now that you have the shots you want to capture, when are you going to capture them? We've been on plenty photoshoots in communities and we know that 70% of the time the schedule ends up changing last minute because of unforeseeable circumstances. But having this structure to work around will make it much easier.



Second,

Hire:
Now that you have your plan in place, who will do the photography? If you just thought of someone that is related to you or a friend of a friend, take time to reconsider. You get what you pay for in photography, so it's well worth the effort and resources to find a professional with a portfolio where you can be confident in a smooth process and a great final product.
Also, think about what type of photographer you're hiring. Make sure that their portfolio reflects the type of shots you are want to capture!

Third,

Shoot:
On the day of shooting, you will need to be zen. Things will change and pop-up, but that's okay! The most important thing isn't the calendar, but...
Making sure that you capture everything you included on your list
Making sure that you are taking your time to get the perfect shot
It's always worth it to take the extra 5 minutes to set the perfect scene in order to get the shot that you'll hopefully see on your homepage, brochures, and driving around on local buses!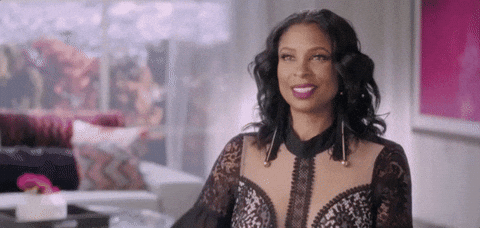 Fourth,

Use:
Once you receive the edited photos, and sorted through the ones you want to use, make sure to upload them to a public access point like Google Drive or Dropbox so that your entire creative team has access. Now they have free reign to beautify all your marketing and sales efforts. And the beauty is these photos will produce dividends for years to come!
If you are looking for a partner who values custom and engaging content we at Markentum would be happy to talk about improving your internet marketing strategy!