Whether you are a veteran marketer or just starting to navigate your business's marketing efforts, most people have heard of, and know the importance of, SEO or Search Engine Optimization. According to Moz, this is considered "the practice of increasing the quantity and quality of traffic to your website through organic search engine results." But, what does that mean?
As a digital marketing agency, Markentum is constantly striving to stay ahead of the curve regarding marketing trends, changes, and shifts. As with any technology or industry, marketing is always evolving to be better and more effective and SEO, as a marketing effort, is doing the same.
We want to share some shifts in SEO and highlight the significant impact your senior living community's website has on your search rankings and organic performance.


What Does "Website Performance" Mean?
Many people associate search engine optimization with the words on a website. If you incorporate the phrase "assisted living in daytona beach" on a website, that website will rank in results when a user searches "assisted living in daytona beach." Right?
Possibly.
With today's technology and Google algorithm changes, there are so many more items that impact search results and rankings. The device a user is using, their location, their previous search history, etc. Google's focus continues to be on the user and the user experience, and a large part of that is a user's experience with a website.
Is a website compatible with the device they are using (desktop vs. mobile)?
How fast does a website take to load?
How long are users spending on a website?
These are all questions Google is starting to ask when analyzing and providing search results.


Page Experience: Core Web Vitals
"By adding page experience to the hundreds of signals that Google considers when ranking search results, we aim to help people more easily access the information and web pages they're looking for, and support site owners in providing an experience users enjoy (Google)."
The page experience-focused update Google is referencing was originally supposed to take place near the end of 2020, but fortunately, Google recognized the effects of COVID-19 on businesses and is pushing the roll out to be early-mid 2021. The update will focus on Core Web Vitals, or "user-centered metrics that quantify key aspects of the user experience (Google)."
These Core Web Vitals our backend elements of a website, so make sure that your website developer is reviewing and adjusting your senior living community website so that these elements don't negatively impact your search rankings.


Has Everything About SEO Changed?
While there are elements of SEO that are shifting and changing, there are still components that are staying the same. For example, keywords and the content on your website are still vital components to search engine optimization. As new websites, pages, and content are created every minute of every day, Google is continuously crawling, or scanning, sites to find the most appropriate data for a search inquiry.
That being said, Core Web Vitals do not negate the importance of having high-quality and relevant content – "However, in cases where there are multiple pages that have similar content, page experience becomes much more important for visibility in Search (Google)."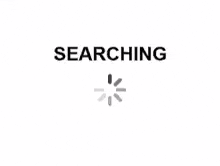 In 2019, Google's BERT update rolled out and further solidified the importance of continually adding high-quality content to your website. This algorithm update was designed to improve Google's understanding of inquiries to improve the results they provide.
Beyond the value of content, Google's updates and algorithm changes aim to improve the user experience and push developers and businesses to deliver better experiences for their website visitors.
How Can Markentum Help?
Markentum is a digital marketing agency with locations in Daytona Beach, Florida, and Colorado Springs, Colorado, and we recognize the importance of the user experience – especially for those searching for senior living communities and care options. This is a significant decision for a person and their family, and a slow, outdated website can make it challenging and frustrating to find the answers they are looking for.
Beyond writing relevant, quality content for our partners' websites, we build, maintain, and update senior living community websites to ensure they are providing the best user experience and helping users find the right community for their families.
We encourage you to contact us for a free evaluation to learn how we can add momentum to your website performance and search engine optimization efforts!