Started in 2012, INBOUND is a conference hosted by HubSpot that brings together thousands of industry professionals and marketers from across the globe with the common goal of learning, networking and growing together.
Held September 4-7, 2018 in Boston, Massachusetts, this fantastic event featured four days of inspirational keynote speakers, including HubSpot Co-Founders, Brian Halligan and Dharmesh Shah, Shonda Rhimes, and Alex "A-Rod" Rodriguez. In addition to the keynote sessions, breakout sessions hosted by both HubSpot and other sales and marketing professionals taught attendees how to grow their business, utilize HubSpot and impress their customers.


As a HubSpot Agency Partner, our Director of Partner Success and Inbound Specialist were fortunate to attend INBOUND18 to learn among these brilliant minds and leaders how to grow, both, personally and professionally. Markentum is excited to apply this knowledge to not only grow our brand, but to help our senior living partners continually expand and improve their marketing presence.
It's hard to sum up such a large event into one blog, but here are a few of the major points and highlights the Markentum team took away from INBOUND18:
The Customer Funnel is Dead

💀
The customer funnel, sometimes referred to as the purchasing funnel, is a marketing model that illustrates the consumer's journey towards buying a product or service. HubSpot's funnel, or inbound methodology, was originally made up of four steps:
Attract
Convert
Close
Delight
Most business owners or sales people would read these steps and think "What's the problem?" However, during his keynote presentation, Brian Halligan, Co-Founder and CEO of HubSpot, pointed out the flaw. The funnel produces customers but doesn't take into consideration how those customers can help you attract new visitors. In an age of online reviews and unique customer service, your current customers are your biggest asset. That is why HubSpot introduced the flywheel.
This new model moves the customer from the end to the middle; in this new process the customers help to fuel your business's growth. Your process starts the same, using marketing efforts and practices to attract visitors and leads. These efforts will, as before, transition leads into sales opportunities and customers. The major switch and biggest focus is on service or delighting the customers you acquire.
Whether it is with outstanding customer service, a great return policy, or ease of use on your website, impress your customers to the point where they will "spin" themselves into your marketing efforts by word-of-mouth, great online reviews and continued business.
Company Culture Matters (to Employees & Customers)
What drives people in their jobs and careers is shifting. 30 years ago, employees wanted a 9am-5pm job with a paycheck and a good boss. Today, employees want positions with great colleagues, flexibility and purpose. Why is this important? The culture behind a company is the driving force behind employee motivation.


Not only does a company's culture help to retain employees, it helps to retain customers. Taking the time to build a team full of people that are committed to your mission, and finding those that work well together, company's will provide better service that your customers will notice.


During his keynote presentation, Dharmesh Shah, Co-Founder and CTO of HubSpot, spoke to HubSpot's Culture Code - the deep dive they took into their own culture and the principles they created to make sure they are always aspiring to grow and improve their company.
📍The message is simple: Be a company that people want to work for and work with.
Sometimes There is No "Best Practice"
"Best practice" is a term that gets thrown around a lot in marketing and in some cases, there may be one universal way of doing things. For example, when building a website, almost all marketers would agree that creating an HTTPS page is a better choice than HTTP, since HTTPS is more secure and Google's algorithm ranks these websites with more authority. So, you could say, creating an HTTPS website is "best practice."
However, in other aspects, what works for one company might not work for another. In one of the educational sessions about email marketing, speaker, Liz Ryan, President of Mojo Media Labs Chicago Office, says one of the most common questions she hears about email marketing is: "What is the best day and time to send an email?" She quickly pointed out the flaw in this question. If every company sends their emails on the same day at the same time because it's the "best", it automatically becomes the worst day and time to send an email!
The question you should be asking is, "What is best for my audience?" Utilizing your own company's audience research and user data will provide you with the best outcome for your marketing efforts.
"Cheerleaders" Are Free Marketing

92% of people trust word-of-mouth marketing over any other form of marketing.
Bradley Friedman, Director of Client Services for Lucky Orange, spoke to all of the ways to help further convert your website traffic into qualified leads. While word-of-mouth marketing might pose a challenge for the digital world, it is important to find ways to find "digital" word-of-mouth marketing through "digital cheerleaders".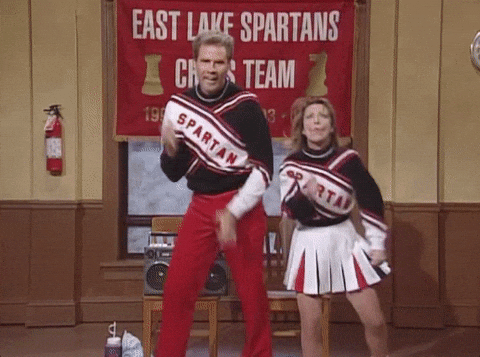 With consumers 2x's more likely to pay attention to posts and recommendations from their friends, and 76% of consumers trusting content shared by "average people", finding cheerleaders for your brand is key to increasing leads. Find innovative ways to reward positive feedback, and continue to focus on the customer experience to drive free marketing.
Say Yes to Opportunities, Push Through Fear
When Shonda Rhimes built her "TGIT" empire on the ABC network, she never imagined she would become "famous". Having written characters that were unlike any on television before, the diverse, out-of-the-television-norm characters of Shonda's shows, i.e. Grey's Anatomy, Scandal, How to Get Away With Murder, etc., sky rocketed her to fame - something she never really imagined.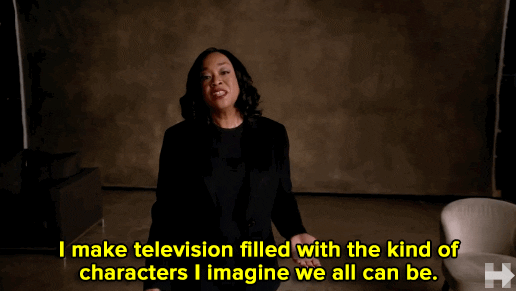 Being "famous" meant she was asked to take on a lot of new opportunities - opportunities that frightened her. Having said "no" to most of these opportunities in the past, what started as a challenge from her sister to finally say yes to something, Shonda committed to a Year of Yes.
During her keynote, Shonda spoke of how saying yes to every opportunity that came her way opened up a world of new, life-changing experiences. Shonda reminded fans,
"Don't miss moments that are opportunities of a lifetime because you're afraid to say "yes"."
As the main character of her own story, Shonda spoke of the opportunities she gained that will forever change her life. Having recently said goodbye to the ABC network and signing a deal with Netflix, Shonda spoke on the importance of never settling for anything less than what you want in deals, and in life. Her heartfelt, empowering conversation with fans also led to another important topic and message she left for INBOUND18 attendees: the importance of teamwork, and gender equality in the workplace.



INBOUND18 was an incredible learning experience for Markentum filled with unforgettable moments. The opportunity to attend conferences and seminars to continue to help us grow, build our brand, and provide better services to our senior living partners is important to us. At Markentum, we believe in growth through learning and engagement.
As a proud partner of HubSpot, we look forward to attending INBOUND again!