An effective website should bring your business results. But what exactly makes a website successful? Design, user experience, content, and overall search engine visibility are what we feel are the top four key elements for an effective website.
While Markentum specializes in web development for senior living communities, almost any sector and industry should follow these guidelines to ensure that their web presence can perform to its full potential.

1. Aesthetics
First impressions are everything. Visitors make a quick judgment about your website in the short time it takes to load the page.
"It takes less than two-tenths of a second for an online visitor to form a first opinion of your brand once they've perused your company's website," according to researchers at the Missouri University of Science and Technology.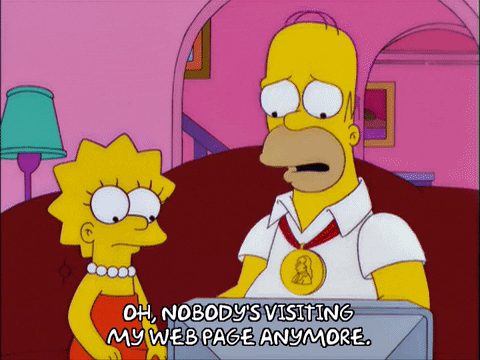 Even then, according to Entreprenuer.com, it "takes just another 2.6 seconds for that viewer's eyes to concentrate in a way that reinforces that first impression." Basically, you don't have much time to make your first impression. Your website needs to look good with a professional design that enhances your overall brand image.
A well-designed website should have good photography that relates to the subject, videos (if available), and fonts and colors that match the company's brand. The design should be pleasing to the eye and reflective of best practices for web design. Content should not be crowded but organized with the most important information at the top. The layout should allow text to be broken up by images (either photos or graphics) to give a good flow from top to bottom.
2. User Experience
While the design is crucial, how the website functions is just as critical. Navigating your website should be intuitive and easy.
Can visitors find the most important information and contact you?
Are your pages clearly labeled with content that delivers what your visitors are looking to read?
Does the content reflow on smaller screens so that you can still read everything on a smartphone or tablet?
The user experience is everything. Making sure the contact forms are easy to use and that the website works properly across different devices and browsers is something we place as a top priority during our web development process. Before any new website goes live, we have multiple people go through the website to find any potential areas of concern. Have you done the same? This is one way to help identify potential user experience problems that could prevent your website from performing effectively.
3. Content
No matter what industry your business serves, its content is one of the most important features that determine your online success. While content ties in with user experience and search engine optimization (SEO), it's so important that we felt it should have its own section.
Telling your brand's story is an effective use of your website's content and serves a functional purpose to inform the visitor of what they need to know to make a decision to buy. The senior living industry is no different. The target audience should quickly be able to find answers to their most important questions and get a feel for what the community is like just by browsing through the website. Showcasing each community's amenities and value helps visitors who are researching other options see what makes your senior living community the right choice.
4. Search Engine Optimization (SEO)
Search engine visibility is a crucial part of an effective website. People who are directly searching for your service and location are closer to the buying process than those who are looking at traditional media, like newspapers or TV ads. These people are online to do research, and appearing in the top results increases the chance that you'll be considered.
Similar to public relations, think of SEO as an investment in earned media. It is also important to make sure that your website comes up first when your community name is searched. Unwanted search results showing higher than your own website can confuse potential visitors, making your other advertising campaigns suffer.
So, how can a website be developed for search engine visibility? Markentum uses live text whenever possible, meaning that content isn't put inside an image but written out as type that can be read by a search engine. We also optimize the page load speed since Google considers a website's speed when ranking search results, and as of 2020, site speed still matters to Google. Site speed also helps with our key element #2, the overall user experience (Because, let's face it, people are impatient). According to MOZ, 0-4 seconds is the ideal page load time and we review this monthly to ensure that we are using best practices to reduce the load time.
There are many other factors that determine great search engine ranking and visibility performance, but focusing on best practices for design, user experience, and content during the web development process contributes to even better performance in search engine results. All four of these key elements work together for a successful and effective website, whether its for senior living communities or other business industries.
We encourage you to contact Markentum for a free evaluation and to learn more about our web development process. Let's grow together!