Markentum Monday allows our team to share what quotes are motivating us, how we're staying active, and more! 🌱Make sure to follow our Spotify playlist, 'Music with Momentum 2020' -- with new songs added every week -- to hear what we're listening to and loving!
• • •

These Ghosts Are Family by Maisey Card | Markentum Book Club


Our newest Markentum Book Club selection follows the family of a Jamaican man who faked his own death 30 years prior. The book jumps around from different times in history and perspectives to reveal how this family forms and fractures over generations.
📚📚📚

Photo: lifemeetsliterature.com
Alive Inside
This documentary explores the challenges and successes of using music to improve memory for those living with Alzheimer's and other forms of dementia. It's very emotional and moving!
- Samantha Gordon, Social Media Coordinator
🎵 🎶 🎵

Santa Fe Regional Trail | Colorado


A 16.9 mile trail that runs from Colorado Springs to Palmer Lake, CO. The trail is relatively flat the whole way so it is a great place to bike or bring your dog! It is located on a small hill so you get a great view of Front Range the entire time you walk.
The weather has been sunny and cool so this trail was enjoyable and the pathway was large enough that it was easy to social distance while getting some time outside.
- Katrina Gagnon, Marketing Automation Manager
🚶‍♀️🚶‍♂️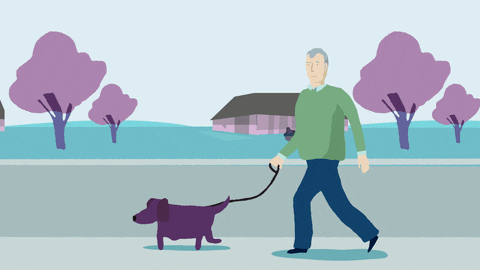 This Week's Quote

An important message as we start to figure out what life looks like beyond the COVID-19 pandemic.
👇👇👇
Music with Momentum 2020 🎧