Markentum Monday allows our team to share what conferences we're attending, what seasonal shows we're binge-watching, and more! 🌱Make sure to follow our Spotify playlist, 'Music with Momentum 2020' -- with new songs added every week -- to hear what we're listening to and loving!
• • •
We hope everyone has a
Happy Labor Day!
PostureMinder | Chrome Extension


I don't know about you, but when I'm working from home (or even in the office sometimes), I notice that my posture is terrible. This little Chrome extension gives a gentle reminder to sit up, take a walk break, and be mindful of your posture!
- Stephanie Holland, Director of Social Strategy
👨‍💻 👩‍💻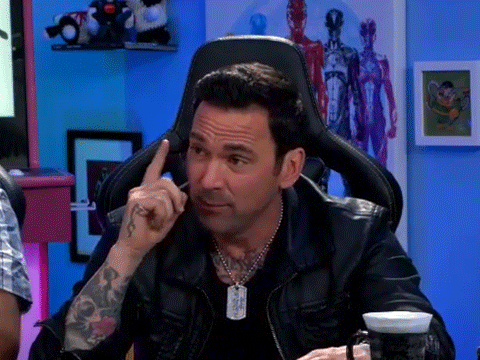 Benny Productions |
@benny_productions


Benny Productions is an Adobe Photoshop and Illustrator artist that specializes in photo manipulation. He creates tutorials that add detail and engaging effects.
This is especially important to learn as a graphic designer when representing senior living communities. An average photo can be transformed into something truly professional and memorable!
- Lexus Bailey, Junior Graphic Designer
🎨🎨🎨



Photo: @benny_productions
American Horror Story (AHS) | FX


As the spooky season is approaching, I have decided to rewatch this series! Unfortunately, the newest season has been delayed until 2021 due to COVID-19 halting production. I'm hoping the other seasons can hold me off until then!
Two things I love about this series: If you aren't familiar with AHS, they use the same actors season to season. Although that sounds normal since shows typically retain the same cast, this is different as AHS has a completely different plot and storyline season to season which is the second aspect I love so much! Seeing the same actors playing different roles for different stories keeps us all pulled in!
- Lexie Robles, Growth Strategist
🤯🤯🤯
Content Marketing World 2020

As a content creator and lover of marketing, I am excited to be attending the Content Marketing World conference for the first time! They held an introductory webinar which was extremely informative and educational. From navigating COVID to the future of content and how to turn visitors into brand advocates, I am eager to learn new techniques and ideas to implement for our senior living partners.
- Loreal Hiscock, Content Marketing Manager
👇👇👇
Music with Momentum 2020 🎧