Markentum Monday is what is moving and motivating our team every week in the hopes it will inspire you! 🌱Follow our Spotify playlist 'Music with Momentum' -- updated every week -- to hear our latest music favorites!


WHAT WE'RE READING:
The 4-Hour Workweek by Tim Ferriss

Whether you are looking to start your own business or not, this book is full of amazing
insights that will shift your mindset. In explaining the concept of "lifestyle design", Tim gives the
reader hundreds of tools and insights into how you can take better control of your life through
different priorities, workplace automation, and more.


---

WHAT WE'RE EATING:
Egg Roll in a Bowl
For those looking to eat healthy and delicious, this quick & easy recipe is a perfectly easy
recipe to satisfy your craving for Chinese food! My husband and I try to eat mostly Paleo,
and this recipe is perfect for our diet... we also love to make extras as this recipe is great
reheated for leftovers! 🍽
- Amber Wilcox, Director of Partner Success


---

WHAT WE'RE USING:
Mint App: Money Manager, Personal Finance & Budgeting

This free app makes it quick and easy to create budgets and manage your finances!
With features like bill pay reminders, custom tips for reducing fees and saving money
and viewing your free credit score, Mint is a great way to stay on track and
create better money habits. Because, adulting is hard.

💰💰💰

---

WHAT WE'RE PARTICIPATING IN:
Halloween Costume Contest + Fundraiser 🎃👻


Markentum and Silversphere, our parent company, are participating in a company-wide
Halloween Costume Contest! Each vote will cost $1 and the money raised will help to grow our
overall efforts for the Walk to End Alzheimer's in Daytona Beach happening next month.
May the best costume win!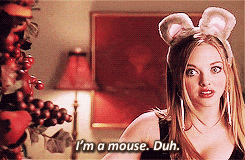 ---

WHAT WE'RE LISTENING TO:
Music with Momentum

🎧