Markentum Monday is what is moving and motivating our team every week to help inspire others! 🌱Follow our Spotify playlist 'Music with Momentum' -- updated every week -- to hear our latest music favorites!


WHAT WE'RE EATING:
Autumn Squash Soup

This is a fall favorite that you don't have to feel guilty about indulging in! With ingredients
such as carrots, pumpkin, and squash you can receive a multitude of vitamins and minerals
all while being in the holiday spirit. So put some soup on and get your fall on!
---

WHAT WE'RE READING:
The Most Good You Can Do by Peter Singer

The New Yorker calls Singer "the most influential living philosopher" and he continues to
influence society through his book on the idea of effective altruism. It's an easily approachable
read on how to live a fully ethical life that'll challenge your previous notions of what it means
to be a good person.
---

WHAT WE'RE USING:
Headspace App

This app allows you to take a few moments each day to practice mindfulness through meditation.
You can get a little more "headspace" and clear your mind of negative thoughts!
---

WHAT WE'RE WATCHING:
Hero Academia

In a world where people with superpowers (known as "Quirks") are the norm, Izuku Midoriya has
dreams of one day becoming a Hero, despite being bullied by his classmates for not having a Quirk.
After being the only one to try and save his childhood friend Katsuki Bakugo from a villain, All Might,
the world's greatest Hero, bestows upon him his own Quirk "One For All".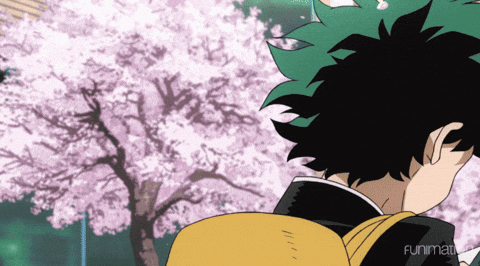 ---

WHAT WE'RE LISTENING TO:
Music with Momentum

🎧