Markentum Monday is how we share what is moving and motivating our team every week 🌱Follow our Spotify playlist 'Music with Momentum' -- updated every week -- to hear our latest music favorites!


WHAT'S INSPIRING US 🚀


---

WHAT WE'RE WATCHING:
Bohemian Rhapsody is a foot-stomping celebration of Queen, their music
and their extraordinary lead singer, Freddie Mercury. Such a great rendition of the iconic
music that was Queen. Must see!

🎶🎵🎶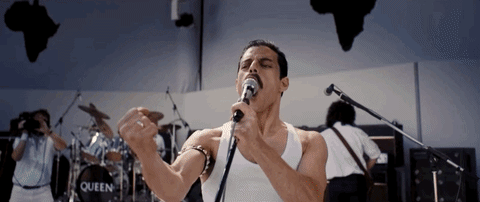 ---

WHAT WE'RE EATING:
Third Wave Cafe & Wine Bar | New Smyrna, Florida

A cozy hub with gourmet coffee, sandwiches & pizzas, global wines & craft beers,
plus a garden patio to die for. Such a cute, modern, hipster spot!

✨✨✨

---

WHAT WE'RE USING:
Black Friday is just around the corner. This app gives you the best deals out there
for all of your Black Friday shopping needs!

💸💸💸


---

WHAT WE'RE LISTENING TO:
Music with Momentum

🎧