Make sure that you check out Marketing + Momentum Part 1 to pick up the first two of our four strategic insights into understanding marketing momentum. 2019 is right around the corner, so let's dig into the next two.

#3 - Engage

🧠
"Love life, engage in it, give it all you've got." – Maya Angelou
Recently, Microsoft (check out these awesome 2018 contributions by the Gates Foundation) released a study stating that our average attention span is now around eight seconds. Excuse me? Are you even still reading this?
With some many things pulling us in different directions, engaging someone in a meaningful way is challenging to say the least. What does this mean for your marketing momentum and what can you do to keep that engagement going strong? Time for another four ideas!


The K.I.S.S. Concept Works
Keeping it simple is never a stupid idea. Create content that is clear and concise; an effective way to win the engagement of any audience. Keywords matter most when they are used purposefully. Save the stuffing for your comfort food and make sure that you say what you mean to say.
Surveys, quizzes, polls, oh my! Find a way to ask questions and take the answers to heart. Listen to the feedback being given. We've all had that friend that is ready to give us their response before we have even finished telling our story. Give your audience an opportunity to share their experience and really listen to the answer. Only through listening will you discover the ways to delight the people who matter most.
Shortcuts seem like fun. I love a good spontaneous adventure off the beaten trail. But with the technical aspects of your marketing momentum, don't be tempted to skip the key ingredients that will give you the full outcome you want to provide. Pay attention to the details and reap the rewards.
Don't believe me? This research shows that one single second delay in your site load time costs you 7 percent in conversions! 40 percent of people will simply exit your website if load time is greater than three seconds.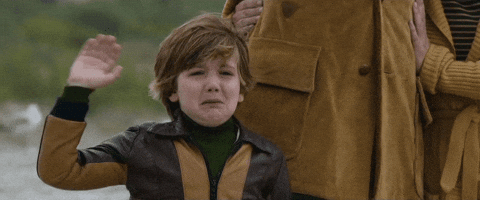 Once Upon A Time… We Laughed
Stories and humor go hand-in-hand. With so many intense things happening in our world today, it's no wonder we've seen the rise of the meme and creative ways of using humor in the digital world. Find creative ways to share what matters to you and don't forget to shine some light into the lives of others! Be kind, you never know what someone has just clicked through.
#4 - Celebration

🎉
At Markentum, we know that momentum means celebrating! Here's a list of some of the things that we celebrate:
New relationships – Our partners are special to us and we want them to know it! We are constantly looking for fun and innovative ways of letting them know how valuable they are to us.


Team growth – First days, anniversaries, and birthdays. Who we work with makes all the difference. We clap for each other. We give kudos and find new and exciting ways to encourage each other.


Holidays – Get ready to celebrate House Plant Appreciation Day (January 10th) and Thesaurus Day (January 18th) with us because growth and words are our friends!

🌱




Failure – Every mistake is an opportunity to learn, and we love to learn from our mistakes so that we can help others avoid them!


Differences – We come from different backgrounds with different stories and experiences, and we believe that makes us stronger. So we learn Spanish words together and eat different food and visit amazing places. Each culture has a unique contribution to who we are together.
Take time to discover how you celebrate the things that you are doing!
We are excited for 2019 and would love to talk with you more about your marketing momentum. If we have missed any strategic insights that you think should be on this list, send us a message! Growing together is our passion at Markentum. Let us know if we can help you in any way with moving your vision forward!