Paid advertising services are beneficial to any business, including senior living. Allocating resources toward digital advertising efforts allows you to bring in qualified leads to your growing community. Of course, your community can run its own paid advertising services, but there are also significant benefits to hiring experts.

WHY PAID ADVERTISING SERVICES? 🤔
Paid advertising services will help your senior living community stand out from the competition. Advertising allows you to share your community's message to individuals and family members looking for care and support or showcase your beautiful retirement community and highlight the amenities and services you provide.
Working with an agency to create ads for you takes the pressure off of you, so you can focus on managing your communities and, ultimately, caring for your residents. You know that once a senior moves into your community, they will live a full, engaging life. Advertising serves as a vehicle for you to communicate this with those looking for their next step in life.



Paid digital advertising services enable you to:
Build upon your organic social media reach

Create special campaigns that offer promotions or unique opportunities happening at your community

Show an inside look into what life will be like for them once they decide to move in


Utilize Various Platforms To Increase Reach 🤝
Your ads can reach users on the platforms where they are already spending their time. Depending on what digital advertising platform you utilize, you have different targeting options available. For example, Facebook created Special Ad Categories in 2019 that include housing, credit, and job opportunities. These categories are designed to prevent advertisers from unfairly targeting people based on demographics such as age and ethnicity. Click here to learn more about Facebook's Special Ad Categories.
Each platform has its own rules and regulations for targeting, but each also has unique benefits like various ad opportunities that can resonate with distinct audiences.. It is recommended to create a strategy with your digital marketing agency that incorporates more than one platform to target different audiences in different ways.
Whether you are talking to the potential resident, or a close family member, such as an Adult Daughter, you can create ads that are sure to stand out and catch their attention. Here at Markentum, we recommend utilizing Facebook, Google Ads, Bing, and in some cases, LinkedIn.
Depending on your agreement with your digital marketing agency, you should receive reporting regarding your ads' performance monthly, quarterly, or on an agreed upon timeline. This reporting will help you understand what strategies and ad types work best versus which ads or ad types have room for improvement. Reporting is imperative for both you and your agency to make informed decisions on how to best reach your target audience and maximize your advertising budget.
Push Leads Through An ADVERTISING FUNNEL 🌪
There are three ways you can focus your ads on bringing in marketing qualified leads (MQLs) include:
Generate traffic to your website by promoting posts or creating ads using links to your website. We recommend looking back at your most successful, recent organic posts and using them when creating paid advertisements. There is no need to reinvent the wheel; stick with what has been proven to work!


Collect contact information by offering helpful resources. Create appropriate, informative, and helpful downloadable resources designed for your target audience. By putting a "gate" or a contact form on these pages, you are able to gather contact information from those who are potentially interested while the user gains a useful resource; win-win! Offering quality resources will help those you're targeting build trust with your brand as they continue to make their way through your advertising funnel.


Secure contact information for those committing to a community tour. You can use paid advertising services to invite interested parties to commit to visiting your community, be it virtually or in person. This step of the advertising funnel collects contact information, which is then delivered to your sales team, who can set up the logistics of the visit.
Your potential residents or their family members will work their way through the widest part of the funnel, visiting your website, down to the most narrow, scheduling a visit. You will continue to advertise to the same group of people as they make their way through your funnel by using tracking tools, such as tags and pixels. This is the best way to deliver warm, qualified leads to your sales team.


CHANGE IS GOOD 💚
Of course, all of the paid advertising platforms allow you to make constant changes to your ads, and easily! We recommend continually testing aspects of your ads such as budget, targeting, ad copy, calls-to-action, and imagery. Running split tests is a simple yet effective way to learn what types of ads work best for your target audience. Click here to learn more from Facebook about split or A/B testing.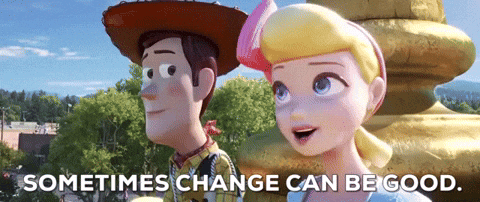 Don't let your ads get stale, and be sure you are focusing on what's most important to you. You know better than anyone else how busy your senior living communities are and where you need to focus on occupancy. All of the fun activities, services, and events you host are excellent materials for social advertising. Working with a digital advertising agency is also a great way to hear about the most recent trends on the platforms you're utilizing, learn about new types of ads, and think about future campaigns and opportunities.
Keep in mind that you need to give your ads a fair shot to fully perform before you can truly dictate what is working for you and what isn't. Also, keep in mind that depending on the time of year, or based on what is happening globally, what works for you one quarter may not be the best strategy for the next. Be open to experimenting and change.
It's important to remember that your trained sales team will secure your new community members at the end of the day. Working with paid advertising creates warm leads to help your sales team fill the community with qualified residents who fit your brand!
---
Markentum is a digital agency offering paid advertising services, including what we discussed above. If you would like to learn more about what Markentum can do for your senior living organization, we'd love to hear from you. Please contact us!