There are two big names when it comes to digital advertising for senior living - Google and Facebook. Each has a massive platform with a variety of options to reach your target audience. However, they each are a completely different playing field, and it can be challenging to decide as to which one is right for you to begin with.
Which Platform is Right for My Message?
Markentum wants to provide the basics of how each platform works, which general strategies work best when starting, and how to sketch out the shape of your very first campaigns strategically.
If you have a limited budget or are only starting to implement paid digital campaigns, you need to understand the overall structure of the platform you are using in order to be successful. Let's start with an old school favorite, Google Ads.

Google Ads: Driving Action, Fast!
Google Ads (formerly Adwords) is a search advertising platform that proves very useful for finding high intent and, generally, qualified leads. The main difference between Google Ads and Facebook Ads is that Google Ads focus on what someone is actively searching for, so your targeting is mainly based on potential keywords/searches happening in that very moment.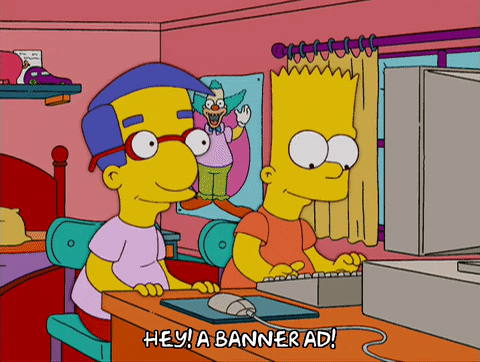 The main challenge with Google Ads is filtering out unqualified traffic based off of keyword research and adding negative keywords to fully clarify the kind of traffic you want. For example, if you don't want your senior living community to show ads when someone searches "nursing home," you would make "nursing home" a negative keyword in your campaign.
Since we know the traffic from Google Ads is high intent based off a user's keyword search, directing traffic towards a landing page with a call-to-action you'd like to achieve (a form submission, a phone call, etc.) is best. Ideally, you want the content on your landing page to guide users towards an action.
--

🔑 Key Takeaways with Google Ads:
Watch bounce rates on your landing pages! If there's too many, start revising/testing to figure out what's keeping people off your page.
Add negative keyword lists to filter out unwanted leads/traffic.
Capitalize Your Ads Headline Like This; They'll Stand Out More!

Facebook Ads: The Power of the Feed
With Facebook Ads, you are NOT finding people who are actively searching based on keyword terms, but you CAN find people based on their interests or some demographic data that Facebook has access to. This fact makes Facebook ads less timely in terms of relevance - a person searching for "muffins near me delivery" is going to be much more concerned about getting muffins right away when searching those terms than someone who has "liked" a bakery's Facebook page.
Because of this, Facebook's strategy is a bit more involved and multi-staged. However, Facebook has one major advantage over all other platforms - the feed. There's an easy way to explain the feed's appeal and power: imagine that you have access to a universal magazine that has 2.38 billion monthly active readers [as of March 31, 2019]. Now, imagine those users have been trained for years to keep their eyes glued to a certain section of the magazine when reading and you have direct control of the kind of ad they see across that magazine experience - including where people pay the most attention to. 👀
In comparison, Google Ads can be all over a page; from the top of the search to the side of the search, to random sites showing Display ads. Facebook has a relatively unified experience tuned to engage a user's attention.
That's the kind of exposure you're buying when you utilize Facebook ads. You're gaining a spot in the #3 website in the world with a customized feed for each user - and you're getting right in the middle of that feed! To attract customers and earn trust, utilizing content marketing is essential with Facebook - if you've got interesting blogs and articles to share that's relevant to your audience, this is where you'd highlight them and generate traffic to measure results.
Facebook also has a much larger focus on imagery and video, which can provide a more engaging experience for the user. Always bring your best image and video assets to the Facebook Ad party!
--
🔑 Key Takeaways with Facebook Ads:
We hope this provides you with some insight into starting up your senior living community's paid campaigns. At Markentum, we start by determining the appropriate conversion strategy for your business, develop fully-custom landing pages and ad creative, and finally, report on success and suggest areas of improvement to get you the most bang for your buck.
If you would like to learn more, feel free to get in touch with Markentum!