Brand consistency is important for your social media accounts, but it is also important to understand what outside resources can help build your brand on social media. Users enjoy being "social" - which means it's not always about posting new content but sharing trending articles and stories with their friends and family.
In social media marketing, a lot of marketers use the 5:3:2 rule when it comes to the content they post.
Meaning, when we look at 10 posts of your social media content:
At least five of the ten should be content that you share from other sources that you believe to be relevant to your audience.
At least three of the ten should be originally created content.
Two of the ten posts should be informational and personal content about your brand.
Understanding the types of content and the frequency of each post can help your online presence grow organically.



CRAFTING THE RIGHT POSTS FOR YOUR COMMUNITY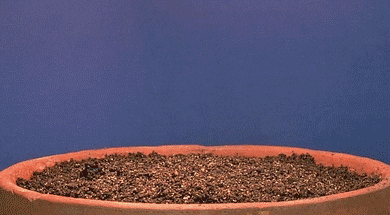 Starting from the roots, we want to make sure our brand and business is always properly advertised and represented on social media even if this consists of only two out of every ten posts. These posts are the foundation of your marketing efforts on social media but these will not be the most interacted posts on your page. These posts are important for when a new user is exploring your Facebook page and provides them with informational content to help understand what your senior living community stands for.
This content is what we, at Markentum, refer to as your "branding" content. Your senior living community should use these posts to highlight your services, website resources, and online testimonials. We want these posts to guide the user to take action towards your website or prompt them to simply learn more about what your community offers.

MAKING THE MOST OF COMMUNITY PHOTOS & VIDEOS
The stem of our content growth is going to be the second biggest portion of our content, making up 3/10 of what we post. This portion comes directly from your senior living community and consists of photos and videos straight from your community.
As social media begins to be an even bigger portion of the decision-making process, it is important to offer something different than what users might see on your Google or Yelp page. Having the ability to control what you post about your community is your biggest asset when it comes to creating this type of content.
Engaging and honest visuals can take your social media accounts to the next level. Using photos of residents participating in activities, spending time visiting with family members, or enjoying chef-prepared meals in the dining hall are great ways to show off the culture of your senior community. Videos are a great way to give a true inside look into your senior living community so we highly recommend that you use this content to your advantage.
From videos of different social events being held in the community to doing a video tour of available apartments, videos offer an endless outlet for creatively marketing what makes your community unique. It's important to keep in mind the standard of quality when taking pictures and videos. Pictures should be focused, uncluttered, and meaningful. Videos should be intentional, filmed horizontally, and avoids any cluttered or unorganized areas.


UNDERSTANDING WHAT CONTENT TO SHARE FOR YOUR AUDIENCE
The final bloom to your social media strategy will be the many flowering resources you provide and share to your audience.🌻
As a senior living community, your main audience is most likely going to be the adult daughter. When creating a social media strategy, we recommend that you consider both the adult daughter and the senior themselves as your audience, since the senior is becoming more and more involved with social media platforms and the decision-making process. Since this is going to be half of your content, it's important to understand how to stay on brand when sharing outside resources.


What the Adult Daughter is Doing on Facebook
Since the adult daughter is your main focus, we want to understand this persona down to what this audience does on Facebook. At Markentum, our research has led us to two main areas we find the adult daughter to read the most of when it comes to trending articles online. These main areas include "feel-good" articles and "educational articles."



Selecting Feel-Good & Educational Articles to Share
Now, we aren't just talking about any articles but ones that relate to seniors. So what does that mean you may ask? A "feel-good" article could be:
A 101-year-old given free Chick-fil-A for life.
Or, a 99-year-old who is planning to go skydiving for their 100th birthday!
You want to use these "feel-good" articles to show that your senior living community celebrates living purposefully. Adult daughters tend to play a big role as a secondary caregiver for their parents so these "feel-good" articles can provide promising stories of other aging adults. This style of post ranks among the highest when it comes to engaging content. Facebook users love vicariously experiencing positive stories from the articles that trend throughout social media.


An "educational" article that relates to senior living could include 5 exercises for seniors in wheelchairs or different wearable technology for the senior in your life. Think of these articles as a resource for the adult daughter to use when it comes to taking care of their aging partners. Any helpful information that can aid the adult daughter in caregiving tips, health finds, or activities that provide lasting results. Providing these resources to your audience shows that whether or not they have family members in your senior living community, you are willing to offer them resources.


BONUS: Posting to LinkedIn & What You Need to Know

LinkedIn is a highly used platform for professionals looking to network online. This platform is an area to find the adult daughter interacting with as well, but we must take note that this persona is going to use LinkedIn differently than how they use Facebook.
Since this platform is professional, the adult daughter is sensitive to more professional content. Content regarding company updates, promotions to staff, and company recognition in the industry are going to perform well on this platform. For this social media site, spending more time talking about your brand is more important to stay competitive with others, instead of most of your content being reposted articles. LinkedIn is a great online platform for hiring as well, and we highly recommend using this site to advertise new employment opportunities at your senior living community.
If you want to talk with our content team about growing your social marketing strategy, contact us today!