A strong digital marketing strategy does a lot of things – it allows you to build your brand, manage your online reputation, create and distribute information about your senior living community or services, and more. But, what is the end goal? The end goal of any business is to convert leads to customers and a call-to-action, or CTA, are opportunities to motivate your potential customer to take that next step – whatever that step might be.
Common types of CTA buttons use action terms like:
Click Here
Subscribe
Download
Buy Now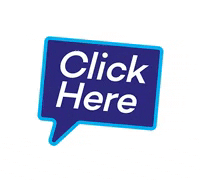 Action terms tell the user exactly what will happen if he/she clicks the call-to-action. That being said, it is extremely important that the language used on the CTA button mirrors the landing page or content they are redirected to. Nothing is more frustrating for a user than clicking a button that says, for example, "Download our free eBook" and getting redirected to a landing page about services and amenities. Situations like this will leave the user confused and unimpressed with your brand.
A successful digital marketing campaign ends with a successful CTA. Success where your senior living community gains a conversion and the user is provided with the information or opportunity to complete their desired action.
Aside from the creating an opportunity to increase conversions, call-to-action buttons also provide a smoother user experience and allow your senior living community to better report on your digital marketing efforts.
Convenient and User-Friendly

👍
The emails, blogs, or other pieces of content that you are creating should be highlighting your senior living community. If a user reads the content, is engaged, interested, and ready to take the next step, make it easy for them! Offer the right call-to-action at the right time and users will respond.


According to Unbounce, more than 90% of visitors who read
your headline also read your CTA copy.


CTA buttons may seem predictable, but they are also intuitive. Users will feel lost if they receive an email from your senior living community highlighting the beautiful grounds, friendly staff, and spacious apartments, inviting them to take a tour and not giving them the option to do so.
Make sure all of your marketing efforts include a clear CTA with language that prompts the user to take a specific action.
Track Your Efforts

📊
Aside from allowing you to assist users in taking the next step in the buyer's journey, CRM systems like HubSpot, provide call-to-action tools that allow you to track your clicks and CTA conversions so you can see what is working and what is not.
If you don't use a CRM system with those tools, websites like Hotjar allow you to use heat mapping on your website and see what links and CTA buttons are receiving the most clicks. This allows you to review and modify CTA buttons accordingly providing the best possible outcomes for your senior living community!
No matter how much content you create or how attractive your website is, at the end of the day, the goal is to gain new customers and call-to-actions push your leads in the right direction. When creating CTA buttons, think about:
Placement
Design
Copy
The User Experience
CTA buttons are simple, but powerful! Taking the time to fine-tune and optimize yours can yield immediate results for your senior living community.
If you want to learn more about our digital marketing team of experts at Markentum in Daytona Beach, Florida, request your free evaluation!