Imagine only experiencing the Super Bowl as still photos. Admittedly, we would be more excited about the snacks (some already are) if the game wasn't engaging us through, edge of your seat, play-by-play, fast and slow-motion video.
Video gives us what all other forms of communication can't - a sense of being there. When you watch a football game, you feel like you're in the stadium. When you watch an interview, it's as though you're sitting in the room with whoever is speaking. Video is captivating, and it's no wonder it's taking over the marketing space as a must-have tool in your arsenal of communication.

Here are three reasons why we at Markentum believe video is so powerful for senior living.



🎥

You Can Clearly Express Your Values
When it comes to finding the right community for mom or dad, we know that the personnel and care they receive are what's most important. There is no better way to show authenticity than through video.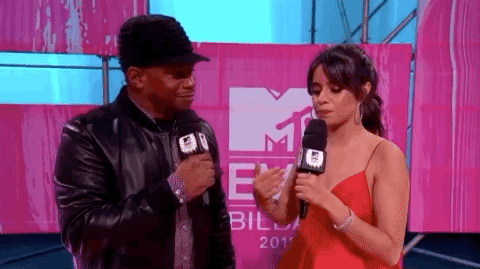 However, 92% of video marketers feel the level of noise and competition increased noticeably in 2019. That means you may not get a lot of chances to express the heart of your community, and you need to make every shot count. Video will give the first impression you need to cut through all of the noise that is out there.
In a short video, you can quickly layout the heartbeat of your community's vision and values, and with the visual impact of a team member communicating these words, it confirms the authenticity behind the vision in the eyes of the viewer. No one can communicate your values better than you. Don't leave it up to a viewer to determine the level of commitment you have based on a graphic or text. Show them you care by incorporating video into your marketing strategy.


🎥

Senior Living is Not Exempt
Sometimes senior living communities can have the mindset that, because they are seeking to engage those who are more mature in age, they don't need to utilize tactics that typically engage a younger audience. The reality is, the number one audience for a senior living community tends to be the adult daughter. The adult daughter is a large audience on social media platforms like Facebook and Instagram, where video is king. Beyond that, 82% of baby boomers who use the internet have an average of 4.6 social media accounts, with Facebook and LinkedIn being the most common.
Back in 2018, 93% of businesses reported getting a new customer on social media thanks to video. The demand for video has since continued to grow, and if this part of your marketing strategy is left out, you might get left behind by others who see video as invaluable to the success of their campaigns and strategy.
It's important to remember that although we want to reach seniors, they are one of many audiences we should seek to reach in our strategy. Video is powerful, and senior living is not exempt from this trend.



🎥

It's a Great Return on Investment
We all want to have a good ROI on the investments we make, and video is proving to provide just that. In 2019, 87% of video marketers said video had increased traffic to their website, and 80% of video marketers said video has directly helped increase sales. Investing in a professional website is crucial, and these stats show us video is the right investment to drive people to that beautiful site.
One of the benefits of video is its shelf life. You can create an emotional video of both a resident and former caregiver that can be utilized on your site for years to come, and it will continue to impact viewers as they prepare to walk through that same transition.
According to Wyzowl, "89% of video marketers say video, in general, gives them a good return on their investment," and "95% of video marketers plan to increase or maintain their spend on video in 2020." We don't go back for more if we don't see results. Video is an area you can spend with confidence.

Don't be the only senior living community NOT utilizing video this year! Let Markentum's in-house video production team create noise-shattering video for you in 2020. Contact us today for your free evaluation!