You can tell a lot about a business by its storefront. Your website is your virtual storefront; a chance for your potential residents and their family members to learn about your senior living community – what you offer, where you are located, and what makes you different.
In a previous blog, we discussed Infinity Development, a smarter approach to traditional web development. This development process focuses on continually updating and building upon your website so that it always matches your senior living brand.
Beyond the design, layout and functionality of your website, you want to consider search engine optimization or SEO.


The simple explanation of SEO is creating a strategy to ensure that, when a user does an online search of your services, they find your website. If only it were as simple as that!


A recent survey by HubSpot Research found that "77% people research a brand before engaging with it." SEO is more than including a keyword in your website copy, it's about understanding your audience, your competitors and the search engines. The goal of a search engine is to provide the most accurate or relevant information to a search query, and they base these results on two factors:
Relevancy – Does the content on your website match the search query?


Authority – The popularity of your website by other users. Search engines assume that the more popular a page is, the more valuable its content is.




So, the question becomes, how do you meet these two criteria to reach your audience effectively?

Website Structure
A search engine can't share your website if it can't find it. Your senior living website needs to have crawlability, or on-site optimization. When done correctly, this allows a search engine to easily crawl every page on your website, scanning and indexing the content.


Use Keywords Beyond Page Copy
As mentioned earlier, a strong SEO strategy goes beyond plugging a keyword in here or there in a blog post. Keywords should be included in all areas of your website including:
URL structures
Page Titles
Meta Descriptions
Taglines
It may seem like overkill, but it increases relevancy for search engines. If a user were to search "search engine optimization," we want to make sure they find us!



This step is especially important to remember when dealing with images. Despite your design and branding efforts, to a search engine, your senior living website is nothing more than text and links. When adding an image to your website, include the keyword for that page in the alt and title tag for that image. For example, if you add an image to your assisted living services page of a group of seniors, you may label it "Residents at Assisted Living Community."
Besides being beneficial for search engines to crawl, these alt tags allow visually impaired users using screen readers to understand these images, as well as displaying in place of an image if a picture file cannot load on a webpage.


Link Building
Website structure and keyword usage will help increase your relevancy with search engines, but link building will help to improve your authority.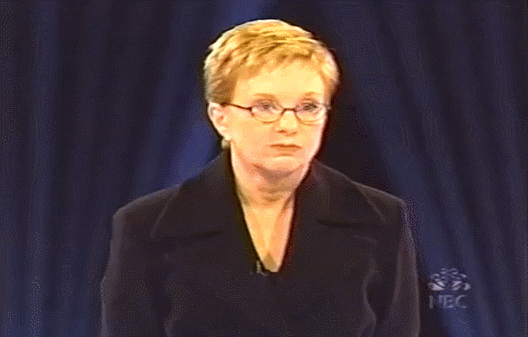 These "backlinks" are references to your website content on other websites. Whenever a website links and points their visitors to your content, you gain a backlink. Of course, the credibility of these links does matter. A backlink from alz.org holds a higher authority than a backlink from randomwebsite.com – not only in popularity, but due to the fact that alz.org most likely shares content similar to yours.
However, link building doesn't happen overnight; it requires strategy and patience. A few ways to create backlinks include:


Organically: When another website references your content on their own.
Outreach: Reaching out to other websites for links. Maybe sending them a blog post that they might find valuable to reference on their website (and hopefully they do!).
Guest Posts: A piece of content or article that you write for another website that will reference back to you and your website.

A successful SEO strategy contains a lot of moving parts and, like Infinity Development, should always be tweaked and updated to grow with your senior living brand. Search engine algorithms, or a search engine's way of ranking websites in search results, is always changing and it's important that your SEO strategy is too!