A relatively self-explanatory term, marketing automation, refers to software that exists with the goal of automating marketing actions or efforts.

According to HubSpot, "inbound marketing automation uses all the information we know about a person to understand what their wants and needs are, and delivers them the information they need to make a purchase, exactly when they need that information, in the place they're looking for it."
There are a variety of marketing automation programs, some offering a multitude of tools while others specialize in one area. Markentum is proud to be a HubSpot Agency Partner, and we love the automation and marketing tools offered within one platform!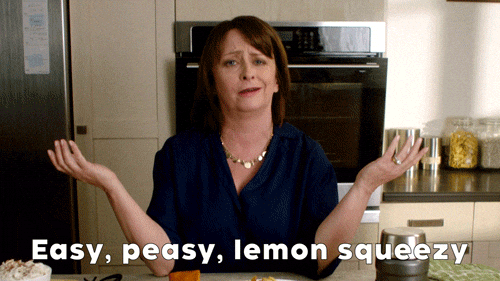 While marketing automation can assist your senior living community's sales and marketing teams across the board, here are a few areas where marketing automation can simplify your efforts and allow for more sales opportunities.
Email Marketing
For many, the first thing that comes to mind when considering automation is email marketing; being able to send an email to a bulk email list with ease. However, it is important to note that marketing automation goes deeper than that! Beyond checking "Send email" off your to-do list, your marketing automation efforts for your senior living community should be designed to send that email to the right people at the right time to encourage interaction and conversions.
Whether it's sending an automated introductory email when a user fills out a contact form on your website or sending emails with relevant blogs based on the actions they took on your website, email marketing can be a powerful tool when utilized properly.
The most important thing to remember is that each member of your audience is different. You may have an email list of 2,000+ contacts, but they won't all respond to the same message the same way. Understanding this and crafting emails based around differences in needs, wants, and where they are in the Buyer's Journey can turn leads into long-term customers.

SOCIAL MEDIA
Users are increasingly turning to social media to research businesses, ask their friends and family for recommendations, and base decisions off of online reviews. Simply having a social media profile is no longer enough – your senior living community must be actively posting to your profile.
Marketing automation tools specific to social media allow you to craft and schedule posts to your profile which can simplify your efforts. While it is still encouraged to share, comment, and engage with your audience through the social media platform, marketing automation allows you to create a scheduled calendar of posts which can alleviate the stress of making sure you are continuously posting new and relevant content to your profiles.

Transitioning Contacts
While marketing automation can be a useful tool when nurturing and staying connected with potential customers, it can also benefit the management of your contacts as they travel through the sales funnel.
Workflow tools, like those offered by HubSpot, can transition contacts based on certain actions they take. For example, transitioning a contact from Lead to Marketing Qualified Lead based on a specific form submission, or transitioning a Lead to "Closed" based on other actions. However, you choose to classify your leads, automation can help!
If you want to learn more about marketing automation, HubSpot, or our digital marketing team of experts at Markentum in Daytona Beach, Florida, request your free evaluation!