My very first day as an intern at Markentum is a day I will never forget. As a recent high-school graduate, about to start my first year in college, I was anxious about what was to come as I embarked on this new endeavor. What I didn't know was how much I was going to learn and grow as a young adult.
I walked through the door of this accomplished marketing company and was immediately greeted by a team full of zeal and liveliness. By the end of the day, I already felt like part of the team and knew I was expected to make a contribution.
I hit the ground running, working on social media and creating blog content for our partners. I learned the ins-and-outs of managing social media, got a glimpse into the world of inbound marketing, and discovered the value of producing high-quality blog content.
I am astounded at how much I have learned working under Chris Mohrman and the rest of the Markentum team. I was able to build meaningful relationships with my coworkers in an environment that places emphasis on teamwork and collaboration. As a student with minimal marketing experience, tackling large projects like planning social media calendars for our partners seemed like a daunting task. Nonetheless, the Markentum team gave me the tools I needed to be successful and were always ready to answer my questions and cheer me on.


The Markentum culture is unlike anything else I've experienced. Every person in the office is so supportive, there is never a shortage of people eager to mentor and give you a helping hand. More often than not, the team is sharing tips and knowledge with each other, whether it be showing off a social media shortcut or talking about a new must-try restaurant in town.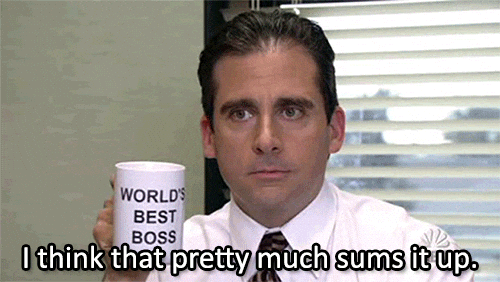 The work, as vital as it was, was not what made my experience as an intern at Markentum so extraordinary. Every person I encountered at Markentum helped me grow as both a person and employee. Chris and my supervisors asked me about my dreams, hopes, and ambitions, not because they felt obligated, but because they genuinely cared. The dedication and commitment every team member has to Markentum is admirable, and something I will always applaud.
It has truly been a pleasure to be an intern at Markentum. The culture is welcoming and congenial, which will make saying goodbye to everyone that much more arduous. However, I know that my experience at Markentum has provided me with an experience I couldn't find elsewhere. There are not enough words to describe how thankful I am to have had this opportunity. There are many reasons to consider interning at Markentum, or any other internship opportunity you may have, but perhaps none is more valuable than being part of something bigger than yourself.
At Markentum, my work was more than just a job. Interested in being part of the team? Looking for the best internship around? Contact us and gain momentum in your career!