Before the age of the internet, marketing rewarded those brands that were the loudest and most repetitive. If you could get your brand of cigarettes into the JCPenney catalog with an attractive doctor saying, "It's great!", your brand would most likely take off and be gobbled up by every household in America. But, times have changed.
We take science and reviews into much more consideration than we ever did in the past, and consumers are getting smarter due to the excess of knowledge available on the world-wide-web. In other words, we have moved to a more customer-centric era in business. So, what does that mean for your brand's marketing?
With the increased need for customer service and positive Yelp reviews, companies have to be genuinely attentive to people's needs, wants, and interests. This may sound better for the customer, but it can be a challenge for the company behind the message. This is why a data-driven marketing campaign is so important.


Learning your target demographics' attributes (location, age, buying patterns) can help achieve happiness for the business and the customer. Discovering these attributes is important; proper use of this information is vital.


Content with Purpose
As the Content Creator for Markentum, I love writing! I could literally write paragraphs about a bumblebee making its way through fragrant blue bonnets, soaring past the daffodils just to stumble upon its honeycomb.
🐝🐝🐝
Now, that would be a fun read – if you enjoy horticulture – but that content has no purpose here.
Content marketing is all about being relevant. If you are going to generate content for your website, for your blog, or even for your personal social media, there is always a purposeful reason driving it - even if that meaning is just wanting to share what you are eating for lunch.
When you take into consideration the meaning of your content for your senior living community, it directs every post and gives every line a much more meaningful direction. You need to ask yourself questions like:
Why are you creating this content?
Who are you building this content for?
What do they enjoy reading?
What do they need to learn?
When an article is created for a senior living community, there are generally four audiences it could be directed at: the adult child of a senior, close friend or relative, the senior themselves, or a senior living community. Depending on who you are writing for and what its purpose is could dramatically alter your writing style.
Data at its Best
The purpose of your content is just as important as the person you are creating your content for. Here's an example of how data can help your brand target the right type of consumer:

The Amanda Foundation has shown us how great data-driven marketing campaigns can be. The nonprofit company rescues animals from kill shelters and matches them with people who would be interested in saving them through ways such as digital banner ads. It matches pets and potential owners based on interests and other demographics.
For example, if you enjoy being active outdoors, it will most likely match you with an energetic dog that would enjoy going on hikes with you, or if you love reading page-turner novels, perhaps you will pair with a fluffy cat that likes to lap cuddle! 🐶🐱

Collecting Data
For a successful campaign, you need to know who you are targeting. You need to know how old they are, what they are interested in, where they live, etc. So, how do you get to the point where you know who you are targeting? There are various ways:
Focus Groups and Observations
Questionnaires & Surveys
Collecting Data on Your Own
Spending Big Bucks on Big Data
It is important to find the right way to collect data for your own company. We always stand behind the point of being upfront and honest with your data collecting technique.
With the recent Facebook breach, consumers felt betrayed that Cambridge Analytica was farming all their data, which was most likely made purchasable for other companies. When a consumer feels as though they have been betrayed, it is hard to gain that trust back. Even a few weeks after the breach, when Facebook tried to introduce their new dating app, people were still fired up.
Data-driven marketing campaigns can drive sales or save a dog's life, but if you are not upfront with the way you collect your data, you could be digging yourself into a hole.
Implementing Data
After you have gathered your data, you need to know how to implement it into your campaign. You can use your data for contextual marketing and target specific times of the day, locations, device types, or even purchase history.
Big Boss, Amazon, uses this technique every time you leave an item in your shopping cart, and they send you a reminder email. Another example is when you drive past Starbucks, and a coupon scrolls by on Instagram. According to a GeoMarketing Survey, these types of campaigns can yield a 25% ROI increase.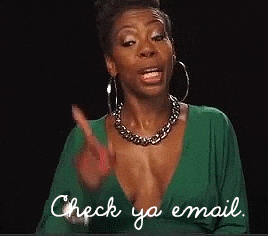 Other ways to implement data can be with targeted email marketing. You can implement consumer's interests and activity data into targeted email campaigns, and incorporate personal data such as a user's first name to create a sense of companionship.
You can use rebranding or retargeting campaigns. Targeted Landing Pages can also be a great way to implement user data and attract consumers to your site. Unlike traditional landing pages, these target consumers based on interests and other demographics.
There are endless ways to implement data into campaigns and use it effectively. Data-driven marketing campaigns can make all the difference for your bottom line.
Start Driving Success
Data-driven marketing campaigns drive success. You need to create content with a purpose. Keep in mind who your audience is, what they are searching for online or what interests them. It is dire to complete the research to discover the answers and understand your target demographics. It is also essential to gather that data in an ethical way as to not damage your brand's image.
Once you have that data, use it and use it wisely!
At Markentum, we implement data and research in every integrated marketing campaign from search engine optimization to website development. Do you want to drive your brand to success?