In today's crowded, chaotic business world, it can be hard to make your brand stand alone and demand digital attention. With thousands of other senior living communities to compete with, establishing a tone of voice for your brand is essential because it gives your company a unique personality.
Why are a brand's tone and personality important? It tells readers what a company's goals, mission, and values are, and provides an idea as to how to interact with your organization. When a brand has a happy, conversational personality, it can set an entirely different mood than if a brand has a professional, direct tone on a website.
At Markentum, we believe that content is king 👑 because it not only informs the reader about your organization, but it sets a precedent for how a customer should feel when they interact with your senior living company.

Develop Your Tone
🗣
When readers are interacting with your content, whether it be on a website or in a print ad at one of your communities, it is essential to develop and build a tone that can be consistent. Consistency makes your audience feel like they've known your brand for longer than they have because they can count on your organization to interact with them the same way, every time.

Should your organization decide to change direction and augment the tone of voice in your branding efforts, it is essential to make this change gradually, so that your audience isn't confused about your company's personality. When changes are made over time, they can be made seamlessly, which allows your audience to adapt to your new tone slowly.
At Markentum, we ensure that your tone is consistent, professional, and inviting. When your tone makes the audience feel good about your brand, they are much more likely to do business with you and build a meaningful relationship!


A Multi-Faceted Approach
✨
It is essential that your tone is consistent throughout all of your company's branding efforts. By having a consistent tone and message across all of your platforms, your senior living marketing campaigns can be much more cohesive and professional. For example, if on Facebook, your company is outgoing, inviting and comical, it wouldn't make sense to link them to a website that is dense, boring, and heavily informational.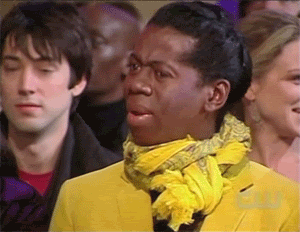 If your tone changes across platforms, it can confuse your audience and make them think twice about choosing your senior living brand over another. Sending mixed messages is never a good idea because it will look like your company is unorganized, confused, and tone deaf. If this sounds like your business, you may want to rethink the way you interact with your audiences!
Our team works with each of our partners to learn their company history, brand, values, and personality to better understand what your organization's most viable content strategy is. Whether you would like to have a wealth of information on your website about all of your services, or if you'd rather have a more visual representation, we can guarantee that your message and tone will be consistent across all of your platforms!


Connotation is Key 🔑
Although many people don't actively consider it, the connotations that you use in your messaging can have a significant impact on how the reader feels about your brand. Using positive messaging and a friendly tone allows readers to feel accepted and wanted by your organization, rather than just providing endless lists of solid information in a monotone format.


Consider using words like "community" rather than "facility" and "older adult" instead of "elderly person" to provide readers with pleasurable reading experiences.

You don't want your audience to stop reading halfway through a paragraph to question the use of a word they don't agree with! When your audience begins to question the use of your language, they begin to question your organization as a whole.
The senior living industry is hugely competitive, and establishing your organization's tone is something that must be done to appeal to potential customers. The Markentum team understands the "ins and outs" of the senior living industry and how to turn your organization's brand into something easily recognizable and relatable to your target audience.
While developing and maintaining an organization's tone is challenging, it is well worth the investment. Companies such as Apple, Google, Facebook, and Disney all have extremely recognizable tones and personalities, which is part of the reason why they are so successful. Once your organization has established how to interact with the audience it's targeting; you'll be on the way to success as well!
If you would like to learn more about what Markentum can do for your senior living organization, we'd love to hear from you. Please contact us!