It was during my time at The Walt Disney company that I began to understand the value of education in business. The thorough training provided by The Walt Disney company is something that I will forever carry along with me to future employers.
As a future "cast member," I was amazed that Disney cared so much about education that they built a school dedicated to training. Education was the key to success - it helped all employees understand the why and the how of the processes in place to ensure success.
Today, I value this lesson; I believe that the key to success for employees and clients alike is through education. Understanding the why and the how of digital marketing is vital for the growth of your business. For that reason, our monthly strategic meetings are about so much more than just reviewing data with you. We work with you to help you understand our processes, speak about your organization, and educate you our methods. To do this, we work to help educate you on understanding the language of digital marketing.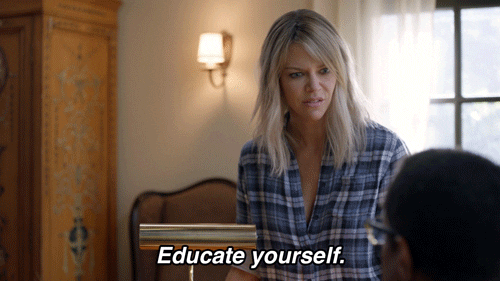 If you haven't read Part 1 of our digital marketing terms dictionary, you can read it here. Meanwhile, here are additional terms that are helpful to understand in the digital marketing realm:


K:
Keyword: As a consumer, what is the first tool that you utilize to search for what you need online? In today's generation, you "Google it," or perhaps you even "Ask Siri, Alexa, etc.". A critical aspect of digital marketing, keywords are terms or phrases that connect your website or social media source to a search engine.
🔍 It is important to do keyword research to determine what your audience is looking for and optimize your content to reflect the relevant search terms of your buyer personas.


L:

Landing Page: A "landing page" is just as it sounds: a page a visitor "lands on" after clicking a particular link. A landing page may also refer to a website [main] home page.

Lead Nurturing: According to a study by Marketo, 50% of the leads in any system are not yet ready to buy. Upon gaining leads, it is important to nurture their relationship by providing content to further gain trust in the relationship. This process is in place to develop relationships with buyers at every stage of their "buyer journey."

M:

Marketing Funnel: When a contact fills out a form or takes action providing their information, they are in your customer database. Once in this database, they begin their "buyer journey". To define the marketing funnel, here is an example of how the "funnel" works:


A contact visits your website and fills out a form to subscribe to your blog. When a contact fills out a form, they have entered the "marketing funnel". We would consider these contacts to be at the top of the "funnel" as leads or potential leads. These contacts have completed actions that indicate they have an interest in your brand. If a contact requests a pricing quote or asked for a consultation based on additional information they were provided, they are at the stage of a marketing qualified lead. The sales team then must define the contact as worthy, to then convert these leads to sales qualified leads. If the contact is interested in your service or product, has completed other tasks in your "funnel" and is ready to convert a sale, they are classified opportunities.
O:

Optimization: A process to ensure that our efforts and strategy as a digital marketing company are at "optimal" success. We do this by collecting data, reviewing and analyzing our efforts, and testing new ways that might maximize our efforts to reach our highest goals, or KPI's (key performance indicators).

Open Rate: This is an important statistic to review if you are sending out emails to your customers. It is vital to review the number of emails opened to properly review the effectiveness of your marketing campaigns.


P:

Pay Per Click (PPC): PPC advertising is the model in which a company pays to have advertising displayed, and pays per click of an ad. PPC can exist on a variety of channels such as social media, search engines, and more.

Persona: Think of a persona as a fictional person in a storybook. In the story of your organization, do you know who the characters are that interact with your brand? Who is purchasing your product or service? What are the buyer trends, and who is your target persona? It is likely that your business will have more than one persona. It is essential to understand personas to know how to provide content appropriately. Markentum utilizes tools to interpret this data better to drive content that fits the needs of specific personas.



R:

Reach: You may have heard (or seen!) this term while reviewing your social media data online. What does it mean? Reach is the total number of people that have seen the content you have provided. However, this varies based on the type of material displayed (organic/paid/viral).


S:
SEM (Search Engine Marketing): SEM is the process of marketing through search engines with both paid ad campaigns and effective keywords strategy.

SEO (Search Engine Optimization): "SEO," as defined by Moz, is "the practice of increasing the quantity and the quality of traffic to your website through organic search engine results." It is important with SEO to review the analytics of your website traffic to enhance your SEO strategy effectively through a variety of contributing factors and tools.

Social Media: This term has grown tremendously just in the last year, week, day, etc. and continues to grow and expand in epic proportions. With that said, it is rather difficult to narrow it down to quickly explain. In short, social media is the sharing of content, communication, interaction, and more through various media channels including online, and through applications.
👀 Visual learner? Check out this video!
T:

Traffic: The metric in which digital marketers gauge the incoming and outgoing web traffic to a particular website.

If you still have questions regarding marketing terms or are interested in growing your marketing with Markentum, contact us to start a conversation today!