Email Marketing is becoming one of the most popular and direct ways to get in touch with your prospects. In fact, 95% of companies using marketing automation are taking advantage of email marketing. These companies have seen that for every $1 spent on email marketing, they see an average return of $42 (DMA, 2019).
---
However, simply sending out bulk emails does not ensure a high return on investment. With all of the potential of email marketing, it is critical to make sure that the emails you send are created with the user in mind. Markentum is sharing five areas to consider when you are seeking to create a user-focused experience in your email strategy.

1. Send Relevant Emails
When building an email strategy, keep in mind what stage of the Buyer's Journey your audience is in. By knowing whether your recipient is in the awareness stage, consideration stage, or the decision stage, you can customize your email to be the most relevant to their experience. For senior living, this means avoiding sending emails about move-in promotions to readers that are only starting to research the potential benefits of a retirement community.

2. Send at the Right Time
Sending emails at the wrong time of day can be just as detrimental. The average user receives about 121 emails every day. If you send emails when your audience is less likely to read them, it can doom your email to be lost in crowded inboxes or be sent to the spam folder.
Marketing software provider HubSpot compiled research on the best times to send an email. In general, the best times to send an email (based on click-to-open rates) are around 10 am, 1 pm, and 6 pm. Keep your audience in mind, however. If your largest persona is the Adult Daughter, send emails during their ideal downtimes like when they have lunch.

3. Personalize Your Email
According to Campaign Monitor, emails with personalized subject lines are 26% more likely to be opened. Personalizing an email doesn't mean just adding the recipient's name to the subject line of every email you send. It can be something small, like adding an emoji that matches the content of the email or asking the reader a question.
Don't personalize too much, though. Using as much information on your reader as you can for the sake of personalizing can leave the recipient feeling creeped out or that you are collecting too much of their personal data.
"According to the Aberdeen Group, personalized email messages improve click-through rates by an average of 14% and conversions by 10% (UserZoom)."
With such a small change making a significant difference in open rates, it is worth testing to see if this change affects your email audience.


4. Design & Formatting
Design plays a huge part in whether your email is read or just skimmed. A bad design could prevent the reader from interacting with your email at all. Below are some easy ways to improve email formatting that can be used in any industry, not just senior living.
Choose images that match your content. Images break up the bulk of the text and engage the reader.


Consider adding a video. Adding videos to your email can increase click rates by 300%!


Use white space. Rather than writing one long paragraph, break up your text into small manageable chunks.


Make sure your email is easy to read. Although this seems obvious, ensuring the email text is black, rather than grey, not too small, and on a white background goes a long way for readability.


Consider formatting for mobile. About 53% of all emails are opened on mobile devices. Creating your email for mobile can prevent losing half of your audience to a poorly formatted template.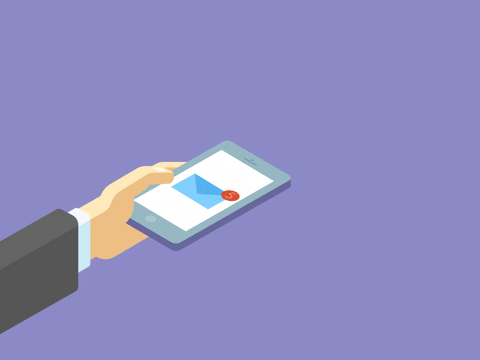 It's all too easy to ignore an email because of poor formatting. Make sure that your design frictionless and enjoyable to read.

5. Connecting with your Audience
In the senior living industry, using the wrong tone when talking about transitioning into a senior care community can be off-putting or seem insincere to the reader. Your emails should be more than sending promotions to your audience - they should connect with them on an emotional level. To do this, it is important to think about what the recipient would want to know from your email. What information would help them?
This ties into creating relevant content for your audience. By writing content around the community's buyer personas, you can make a deeper emotional connection with your readers and send them the most relevant content possible.
Not sure where to begin? Markentum offers email marketing services that incorporate our experience with the senior living industry. We blend your community's events and our marketing expertise to create an email marketing strategy that both performs well and matches your brand. Contact us for a free evaluation!