There have been many technological advancements over the years that have changed the way people of all ages communicate. These days, elementary school children are texting their parents and grandparents, friends are video chatting, and clients and account managers are sending numerous emails back and forth, and holding Zoom video conferences.
While video conferencing has undoubtedly made our work more efficient and improved our ability to meet and communicate more often, Markentum still believes there is value in meeting on-site, face-to-face, with our partners. Psychologist and professor at the National University of Singapore, Dr. Richard D. Arvey, found that:


"77% of people believe face-to-face meetings are a necessity, not a luxury; 85% believe face-to-face meetings are more likely to result in breakthrough thinking, and 82% believe that meetings bring out the best in people".


Creating Valuable Connections
🤝
At Markentum, we realize that our partners have the choice to work with us and that it is ultimately up to us to build that relationship. On a professional level - with great ideas, implementation, and management, as well on a personal level - understanding how they got to where they are today, learning about their family, and what they like to do for fun. Learning this information creates a bond that would be difficult to create over a video or conference chat.
Meeting on-site provides ample opportunity for us to get to know our senior living partners beyond the meeting, over a meal or a cup of coffee, and engaging in small talk. While many people dismiss small talk as a waste of time, it can often be more revealing than expected and can provide you with details that you otherwise would not encounter.
In-person interactions are at the very core of relationship building. If all we are doing is talking shop with our partners from behind a glaring screen, we are virtually setting ourselves up for a working relationship filled with friction and difficulties.


Building Trust
Trust is also a part of the core that creates a long-lasting connection and relationship with our partners. Virtual meetings allow people to share a connection, but the lack of face-to-face meetings limit the amount of bond that can be shared. Many sources, including the Collaborative Business Ecosystems and Virtual Enterprises, state that trust better develops with face-to-face contact rather than through electronic communication. Meeting on-site with our senior living partners provides transparency and fosters trust with our team, which often leads to successful and enjoyable client relations.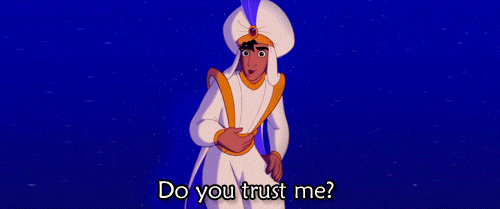 Noticing Non-Verbal Communication
👀
Communication is not necessarily conveyed through words alone. According to the Harvard Business Review, body language, facial expressions, and hand gestures also convey powerful messages. Emails and phone calls do not allow one to read these signs. Though video communication has improved and can show these behaviors to an extent, the nuances of body language are still hard to gauge through a pixelated screen image.
However, when meeting in person, we have the opportunity to read body language, which most of us do subconsciously, and other nonverbal cues that offer invaluable feedback on the discussion that is being held.


Experiencing the Community
👏
On-site visits with our senior living partners provide us a chance to not only see the partner in their element but also witness their employees and residents in the environment they thrive in. This allows Markentum the opportunity to be present, listen, and experience the context that surrounds their business.
In addition to letting us immerse ourselves in their work environment first-hand, it also gives us the chance to collect genuine content, such as photography of the community, employees, and residents to use on each community's website, marketing, and social efforts. Authentic content in today's world is craved more than ever. A survey by SocialMediaToday in 2017 showed that 86% of people believe authenticity is important when deciding what brands they like and support - therefore, validating the importance of our team going on-site to capture authentic photography.


Fostering Engagement
According to entrepreneur.com, 69% of people have admitted to browsing social media to pass the time during an audio-only conference call, ultimately impacting their ability to focus on the content of the meeting. During in-person meetings, there is less temptation to check email notifications or text messages coming through but instead engage in the meeting with feedback on ideas, plans, and creative.
Video conferencing and email is undoubtedly the most prominent way of communication we utilize to stay in touch frequently with our senior living partners. But, at Markentum, we recognize the importance and benefits of developing a deeper level of engagement, that on-site visits create and believe there is no substitution for face-to-face interaction!

If your senior living community would like to learn more about our services, Markentum offers free digital marketing evaluations!