For many years, the goal of any website and SEO strategy was to rank number one in search results. Being number one inherently meant more traffic, more clicks, more conversions. While being number one in search results is still a solid goal, your SEO ranking and position should not be the defining factor of your senior living, SEO strategy.
Why?

🤔
In recent years, Google has made changes to their algorithms to provide a more tailored experience for the user. This customized approach means that while you may rank number one for one user, you might rank number ten for another – making rankings inaccurate and inconsistent. Factors that contribute to this are:
Personalization: If a user searches "coffee near me," and had previously visited the Starbucks website, Google is more likely to show Starbucks at the top of their search results based on their past actions.


Mobile vs. Desktop: In 2018, mobile searches accounted for 52.2% of all web traffic generated worldwide (see graph). Due to this, Google introduced "mobile-first indexing" or crawling the mobile versions of websites first and using this as a baseline for determining rankings. While not having a mobile-friendly version of your senior living website won't prevent your site from being crawled, it may have a negative impact on your rankings.




Location: Hand-in-hand with particular devices, Google [maps] can pinpoint your location. When searching a phrase like "Daytona Beach senior living communities," the top results are going to be communities that are closet to your current location.

What to Measure

📈
Organic traffic! Being number one in search results does not guarantee traffic. You want to analyze your overall progress with a rank tracking tool to calculate the breakdown of your organic traffic by keywords, their positions, and search volumes.
If you rank number one for "independent living consultant," but this term isn't garnering any traffic to your website, what's the benefit of being number one?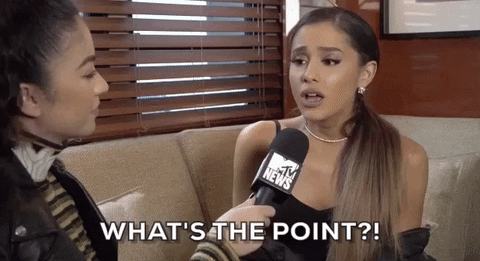 WHAT TO Remember

💭
Many people think that the SEO process is a simple one. They believe a user will search for a specific keyword, click on the first option, and instantly convert to a customer but that is not how people behave in 2018.
81% of shoppers conduct online research before buying basing their final decision on things like cost vs. value, and online reviews. Your SEO strategy, like your content marketing strategy, should be designed to attract traffic to your website by using the terms and phrases your audience is searching for while providing resources and informative content that answers the user's questions and highlights your senior living community.

At Markentum, we know the goal of any senior living website is to inform, impress, and convert new residents! We also know that our SEO strategy is a massive part of this. Your audience can't convert if they can't find you! Our goal is to increase your website's visibility by creating engaging blog posts, eBooks, and graphics that turn leads into move-ins.
Contact our team today to learn more!