Marketing is all about understanding your audience. When marketing for senior living, this is no different! So, who is your audience? Through our data, collected by self-assigned personas of thousands of contacts we have brought in for our partners, we have started to understand what the typical audience looks like.

Half of the users filling out forms on senior living websites classify themselves as the adult daughter,
with the rest, as you can see below, compromising the remaining half.

Audience 1: Adult Daughter 50%
🥇
Audience 2:

Senior 10%
Audience 3:
Adult Son
15%
Audience 4:
Friend/Close Relative

15%
Audience 5: Spouse 5%
Audience 6: Other 5%

Not Everyone is The Same
Going through the journey of aging is different for everyone. That's why billboards or mass email blasts don't work as well as senior care providers might want. It is like yelling out a homogeneous message to everyone - and when you're talking to everyone, you're talking to no one.
Understanding that your audience differs should lead you to segment them through personas.
A persona is an archetype of your customers. These personas all have their own stories, needs, and wants.
Understanding these differences can lead you to be successful in engaging the right audience or having the right conversation with people that want to listen.


Understand Your Personas
🤔
Understanding the segments of your audience should be one of the first steps in developing a marketing strategy for your senior living community. What is decided here will influence every other decision you make for the better. Simply put, it is about getting your priorities straight.
Now, as we have already alluded to, your audience can't be "everyone." That's not going to be helpful in making decisions. You'll need to narrow your audience down to the few archetypes, or personas. Then put a weight on each of these personas, feel free to start out using the average mentioned earlier but ultimately, you'll want to use a CRM with persona building to get an accurate picture of who is responding and for collection for future use.
Your next step will be to assign their Big Life Wants, and Marketing Wants. One is broad and abstract. The other is practical and functional.


A
Big Life Want

could be "to feel like their mom is loved no matter where she lives," while a

Marketing Want

is to see photos of smiling staff and be able to schedule a visit to see for themselves

Understanding both these aspects of your audiences will help you build a marketing platform around what they are looking for and how they want to hear it.

This exercise sets up the guidelines for how your marketing platform will be built. It is even more important to do this exercise when there is more than "one cook in the kitchen." Everyone will have ideas on how you should market, but if you can get everyone to agree on this audience structure, it can help settle arguments in the future.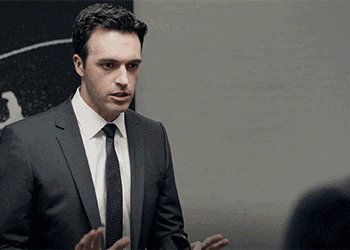 Once you have designated the personas of our audience, you can move on to delegating specific demographics, such as activities and likes.



Markentum cares about your senior living community! If you want help with this process and give your plan some momentum - contact us today.