When parents, grandparents, or other family members begin their retirement journey in a senior living community, their families wonder more than ever, "What's going on?" Senior living communities do a fantastic job of hosting events and activities year-round, but how can friends and family members know this? Facebook is one of the most popular social media platforms, and more and more families are using it to keep in touch with their loved ones! At Markentum, we know how much families want senior living communities to bridge that gap and show full transparency, and having a Social Media Coordinator to help share your community's atmosphere online can accomplish this.
Social media is an essential part of a marketing plan, now more than ever before. This is because social media is quickly rising in popularity amongst all ages and allows businesses to reach their customers and potential customers on a 24/7 platform.
The senior living industry is growing as more baby boomers enter retirement, yet senior living tends to fall behind on recent trends. Our goal at Markentum is to improve your senior living community via social media and digital marketing efforts by following and staying up-to-date with the help of our Social Media Coordinators.


Social Media Coordinators help implement and maintain online marketing strategies through social media platforms.

Markentum is listing the top reasons your senior living community should have a Social Media Coordinator to help your marketing strategy thrive!


Social Media Coordinators are solely focused on social media
Markentum's social media team is passionate about all things social media! Our main focus is to keep up with trends and changes involving social media and staying active online. We know the platform standards, we attend social media conferences and are always furthering our education on how we can improve your social media on a day-to-day basis. Our Social Media Coordinators live and breathe social media for your senior living community!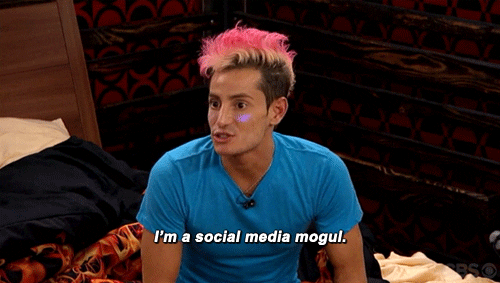 Social Media Coordinators do more than just post
At Markentum, our social media department specializes in maintaining best practices, as well as seeing through the marketing strategies set in place across all social media platforms. Our team helps to promote senior living communities on Facebook, Twitter, LinkedIn, Instagram, Google My Business, and YouTube. Markentum's Social Media Coordinators schedule, create content, report on success, and moderate notifications on your senior living social media profiles.
Scheduling

🗓
Creating Content

🖥
Reporting

📊
Moderating

👀
Social Media Coordinators learn YOUR brand
A Social Media Coordinator knows first impressions matter when it comes to social media profiles. These platforms showcase your brand, your industry, and your services. We ensure your social media profiles look professional and eye-catching to not only the friends and family members of your residents, but also to potential residents who are in search of a senior living community.


Social Media Coordinators never CONTROL your social media



A lot of companies assume that having a Social Media Coordinator means a baton handoff of your accounts. That is not the case! We become a part of your team and an add-on to the posts you are already doing to help build a strategy that converts new residents. Markentum encourages our partners to post regularly and even train them on how to do that! Client relationships matter to Markentum, and we are here to work with you to promote your social media and get the best engagement possible!
Social Media Coordinators are ALWAYS on call
We know that social media doesn't follow the 9 a.m. to 5 p.m. structure. At Markentum, we are here for your communities, whether it is a negative review that needs to be addressed immediately or a post you want up today but don't have the bandwidth! Our team uses request forms to make the process easier and quicker at your convenience. These forms allow you to upload pictures, choose what time you want the post to be shared on social media, and other details so that we can craft the post just as you would!
Markentum's Social Media Coordinators understand the senior living industry. Not only do we specialize in keeping up with current trends, but we are passionate about social media and senior living. We are a team who can help with more than just posting; we focus on learning your brand, and we ensure that we don't take control over your social media, but rather work with you to make sure your platforms are getting the best results!
• • •
Think you might need a Social Media Coordinator to help you take your community's social media presence to the next level? Let's discuss whether our social media services are the right choice for your senior living digital marketing efforts! Schedule a free consultation and learn more about how Markentum can help to expand your community's social mark!