Despite common misconceptions, email marketing continues to be a powerful tool for reaching your senior living audience and potential customers. According to Statista 2018, in 2017, "global email users amounted to 3.7 billion users… this figure is set to grow to 4.3 billion users in 2022."
No matter the size of your senior living community, you have the ability to reach the right people through email marketing 365 days a year, which can allow your sales team to focus their efforts on other opportunities.
A variety of email marketing programs are available such as Constant Contact or Mailchimp; many CRM systems may even include email marketing tools built into them such as HubSpot.
The goal of these email marketing programs is to reach large portions of your senior living audience with ease! They allow your senior living team to create, schedule, automate, and send emails to current residents and their families promoting community events, or potential residents by sharing blog posts and community amenities.
So, why does your senior living community need email marketing?
Cost Savings
💰
A well-constructed email marketing strategy can deliver a strong return on investment! A 2018 analysis by DMA reported that "for every $1 you spend on email marketing, you can expect an average return of $32."
Automated Personalization

📲
All consumers can agree that adding a personal touch to a transaction can change the experience. Not only do email marketing platforms allow you to automate or schedule emails ahead of time (saving you future time!), but they allow for personalization features. This could be adding the user's first name or changing the "From" email address to reflect a member of your team. So, while the email may be automated – the user will receive a personalized email directly from your team.
Data and Tracking

📊
Like any other marketing effort, you want to see the results of your work. Email marketing software, like the tools offered with HubSpot, provide reporting tools so you can see what is and is not working.
Are your emails being successfully delivered?
Are people opening your emails?
Are people unsubscribing or asking to be removed from your email list? If so, how many?
These insights give you the opportunity to tweak your email marketing strategy to provide the right content, to the right people, at the right time.






✨

BONUS:

Email Marketing Facts & Tips
The average open rate across all industries in roughly 21%.
Make emails mobile-friendly. Over half of users receive and read emails on their mobile device. If they can't open it or the email looks distorted, it is going in their trash and can increase your odds of being marked as spam.
Only send emails to those contacts who have provided their email address to your community.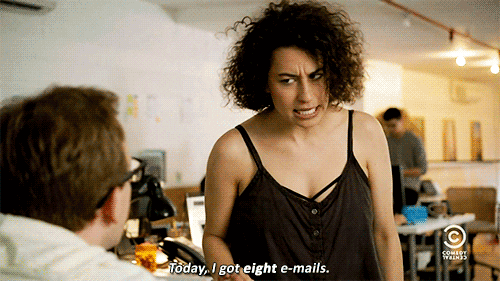 Above all else, provide value to your emails! Sometimes less really is more. A strong email marketing strategy understands WHO they are talking to and sends them only WHAT will interest them and help convert them into customers.
At Markentum, we understand the power of email marketing and utilize our senior living industry, your brand, and marketing techniques to create engaging email campaigns that convert leads to move-ins! Visit our website to learn more!