If you're reading this, it likely means you want to be inspired. You are always looking for new ways to spark creativity. Maybe you are experiencing a creative block, or perhaps you're just seeking some practices to stay inspired. Everyone has their own ways of staying inspired, but here are a few ways to add to your arsenal for creative fire starting. [Proceed with caution, because fire can be hard to put out!]

GIVE YOURSELF THE SILENT TREATMENT

Sometimes I wonder if we'd be more inspired with less going on. I've heard stories where creative inspiration strikes like lightning, but the chance of getting struck by lightning is something like 1 in 1.2 million. I don't know about you, but as part of a creative agency, I can't wait around to see if lightning strikes! I have to make space for creative inspiration to happen. I've found that creativity often sparks when we remove distractions: no Instagram, YouTube, or music - just us and our thoughts.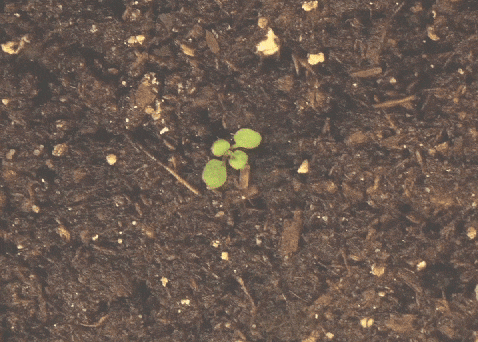 Creative inspiration doesn't always come as quick we would like. How long are you willing to wrestle with your thoughts until you are inspired? Is it worth the wait? Is it worth the struggle? Inspiration can happen anywhere because our mind goes with us everywhere we go. We just have to create the space for our mind to be without distractions. Studies have shown the benefits of silence, and they include heightened sensitivity and brain growth.
Grow your quiet time; grow your inspiration.


PUT YOURSELF IN NEW SITUATIONS

New places, new people, and new opportunities are all sure-fire ways to be creatively inspired. If you put two people on a park bench and they don't communicate, only the silence will inspire them (see what I did there?). If they begin to share their stories, where they have been, what they have experienced in life, they will inspire each other by the roads they've traveled. This takes looking up from our phones and going out of our comfort zones; show interest in those around you and ask questions! Some may go to an art gallery to be inspired by paintings, but you could also go to a restaurant you've never been to before where you're inspired by their unique take on tacos.
In today's world, whether you are in elementary school or a senior living community, websites like Udemy allow you to learn all sorts of new information by taking classes. Be endlessly inspired by the opportunities you can take on to learn and grow. Let's never let our age dictate whether or not we should try something new. Do something you've never done today, talk to someone you've never met, and enjoy the inspiration that will follow.

SURROUND YOURSELF WITH PEOPLE WHO ARE BETTER THAN YOU

There is much wisdom in humility. When we are less worried about being the best, and more concerned with being our best, we will want to surround ourselves with people who push us to be better. Frankly, they are way better than we are - and it's fantastic! Being around these people will allow us to grow and become our best at what it is we love to do. We get inspired as we watch the hard work of others translate into amazing results in their craft. It helps us believe if we work hard enough, we could become that good.
🤞🤞🤞
Surrounding ourselves with people that make us feel good about our skills, compared to theirs, can lead to complacency. If I were going to box someone half my size, with no boxing experience (like me), I wouldn't be too concerned (maybe I would be a little concerned). Tell me I'm up against Floyd Mayweather, and I'm going to work my hardest to be ready to compete. Get some Floyd Mayweather's around you and stay inspired.

As you stay inspired, create healthy habits for recording and revisiting your creative thoughts. iPhone notes, journals, tattoos, whatever works best for you. How often do you look back over your brainstorming notes? Maybe you've got a gem of an idea; if you write it down, and revisit your notes, you are much more likely to implement!
If you are looking for a partner who values inspiration, creativity, and engaging content, our team at Markentum would be happy to talk about improving your internet marketing strategy!