The age of digital marketing is upon us, and it is a lively one. If you are wondering, "how can my community benefit from digital marketing?", you may be shocked to learn just how valuable it can be to the senior living industry!
Not participating or seeing the value of digital marketing is a monumental mistake. If you're new to the game and you're trying to avoid mistakes, Markentum has you covered. We want to share four common mistakes made by newcomers, and even some veterans, of the marketing field and how to avoid them.


❌

Mistake #1: Not Building a Strategy

The first challenge for digital marketing is coming to the table with a thoroughly thought out plan. While challenges can arise with any new strategy or approach, many people don't realize the importance of developing one. Some companies even abandon their marketing plan quickly because it doesn't yield immediate results.

A simple fact is that your digital marketing campaign(s) won't always gain traction overnight, but that is no reason to panic! This fact is a normal part of any marketing strategy and something you need to understand. Before going any further, answer these questions:
What is your end goal?
Is this goal realistic? (If you are trying to triple your website leads in one week, you may need to rethink your strategy.)
Who is your audience?
What kind of content, resources, and platforms are you going to use?

Facebook, email marketing, etc.


❌

Mistake #2: Not Understanding Your Audience

As mentioned above, one of the first questions you should answer for yourself is who your audience is. Most companies launching a new digital marketing campaign may not see the importance of identifying an audience, but it is a vital task. If you don't have a clear target audience or your message is all over the place, your potential customers will lose interest quickly.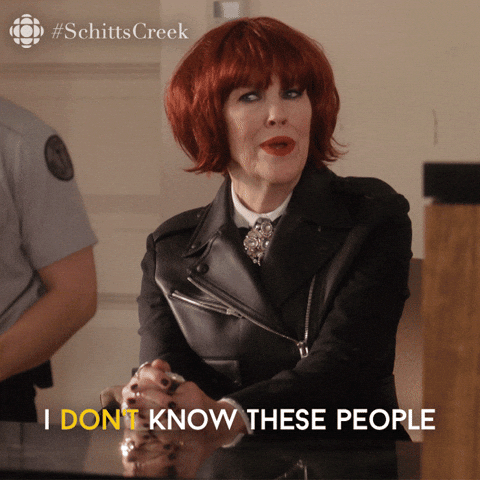 An important bit of this is realizing that you likely have to attract multiple audiences. If you're a senior living company, you can't only appeal to one audience member. A diverse industry, such as senior living, requires you to appeal to the senior population, adult daughter or son, and close relative or friend. Without targeting and understanding your audience, your message becomes unclear and jumbled. What's worse than an ad with no clarity or specific direction?
A good digital marketing campaign doesn't just focus on what you sell; it focuses on whom you sell to and the value your service/product brings to them. A common mistake companies make is that they push their product or service instead of properly engaging with their audience, and the modern consumer does not respond to the pushy salesman anymore.


❌

Mistake #3: Not utilizing data & Analytics

One of the best features of digital marketing is the fact that it is incredibly easy to track and analyze. While some marketing strategies don't require a hands-on approach, in the world of digital marketing, it is a necessity. This space allows for a lot of hits and misses, and it is crucial for you to test and understand the results of what you're doing.


If you do not regularly test or study your results, you will never fully understand what you're doing right or potentially what you're doing wrong. This mistake is a common one for those who do not quite understand digital marketing. Platforms like Google Analytics or HubSpot provide a fantastic insight into your projects and are packed with great, easy-to-use tools you should be utilizing!


❌

MISTAKE #4: Not creating engagement

Above all else, digital marketing provides a chance for your company to engage with your consumers and understand them. If you're in the senior living industry, it is crucial to have an empathetic connection with users. The senior living industry is about making meaningful connections that truly resonate with your target audience.
Some companies are unable to truly capture their momentum in digital marketing. While it can be a challenging space to break into, it is a worthy one. Even if your company is small or focused in the senior living industry, a common mistake is not putting the proper weight behind digital marketing and all it has to offer.
If you're struggling to find your voice, that's what we specialize in! Markentum is a digital marketing company in Daytona Beach, Florida that can help you find your place and your voice. If you're seeking a professional marketing strategy, reach out and get a free evaluation!