Three fundamental goals of content marketing are brand awareness, increasing traffic to your website and increasing reach without increasing costs. Content marketing is a long-term strategy that allows you to continue to gain leads without breaking your marketing budget.
Utilizing Your Company Blog
Your company blog is the easiest and most efficient way to accomplish all of these goals. It's already branded to your senior living community and is hosted directly on your website (Hello, traffic!).
Many "expert" bloggers argue that less is more when it comes to blog lengths and we tend to agree. With so much content and information online, you want to provide your content in a way that is easily digestible for your audience – too much text may scare readers away. A 500 to 700-word blog is roughly a 4-5 minute read for a user.


✔️ Here are some tips for creating an effective blog post:
Create a blog title that will capture the attention of your audience, i.e., "3 Tips for Handling a Parent's Finances" or "5 Signs of Early Onset Dementia."


Utilize sub-headers and bullet points throughout the copy


Break up the text with applicable photos, images, graphics, etc.


Include inbound links (links from your own website) when applicable and include at least one outbound link (link to an external website)

Of course, you never want to link to a competing senior living community! But, you do want to link to authoritative websites. For example, if you are writing a blog about Alzheimer's disease, you may want to link to the Alzheimer's Association to refer users to more information about the disease.


Search Engine Optimization
A key factor in ensuring your audience finds you is utilizing Search Engine Optimization or SEO. In most cases, the primary source of traffic to your website will be organic searches, and that happens when a user searches a specific term in a search engine (Google, Bing, Yahoo, etc.), and it provides relevant matches for that search term.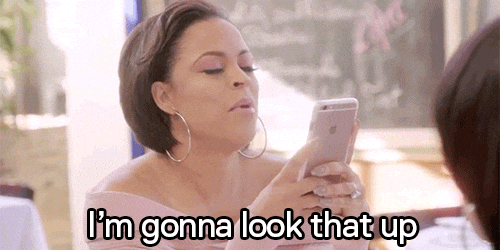 Understanding, not only, what search terms you want to rank for, but what keywords your audience is searching for will help get your community in front of the people that matter.
A strong SEO strategy is broken out into a few steps:
Keyword Research

🔍

– What terms do you want to rank for? What terms are your audience searching for? Which senior living terms are getting the most traffic?


Good, Solid Content

📝

– Once you know what terms you want to rank for, you can work to naturally implement them into your website content and blogs. Do not "overstuff" your content with keywords! It can negatively impact your ranking and make your content difficult and confusing for a user to read. Make sure the keywords you are using are relevant and fit naturally into the content you are creating.


Accessibility and Health Checks

🚑

– Making sure search engines can "crawl" your website successfully and doing regular maintenance on your website to make sure there are no broken links, errors, duplicate content, etc.


Build Links

🔗

– Content that has high-quality or authoritative "hard links" directing to it get a ranking boost by search engines. The type of site where you might want to earn a link is one you and your audience regularly visit. Understand what type of content they publish, how they tend to link to external sources and if possible, use that knowledge to suggest they share a specific blog or page from your website.
Get Social

🖥

– One legitimate and easy way to earn those "hard links" is by utilizing your social media! Sharing your content through these social channels will allow your followers to share it with others. All that sharing is a "social signal" that search engines are beginning to use to help understand what quality content is.
It's important to keep in mind that successful SEO doesn't happen overnight. Most experts argue that it can take anywhere from 4 to 6 months to see significant results from an SEO strategy. This doesn't mean you won't see gradual results in the meantime. But, if you are ranking on page 7 of Google for the phrase "senior living in Daytona Beach, FL," and your goal is page 1, it may take 4 to 6 months of continuous SEO efforts to make this a reality.


eBooks and Infographics
Another great way to create content is through an eBook (electronic book) or an infographic. While a blog article is typically 500 to 700 words, an eBook is just that – a book. More is better! eBooks are a great resource to offer your audience on those topics that may be a little more in-depth and require more information.
An infographic is a visual representation of information or data. Infographics are perfect for social media because the information is communicated in a fun and engaging way and can be easily shared by your audience to their friends and family.
Overall, your content marketing strategy is about creating and sharing content that has the information your senior living audience wants or needs!