We receive emails every day. They let us know when our favorite brands are having sales or if our recent Amazon order has been received. With our inboxes becoming increasingly cluttered with emails, it may be tempting to abandon email marketing altogether.
But email marketing is busier than ever. With consumers preferring to interact and hear from brands via email, 78% of marketers have seen email engagement grow over the last 12 months.
The ability to use email as a promotion tool is not limited to retail companies alone. Senior living communities can, and should, use email marketing to build brand awareness, promote current initiatives, and communicate with current and potential residents.
To help you achieve this, Markentum has created a basic guide on how to utilize emails in a senior living setting and things to consider when building your email strategy.
Keep Your Audience Informed

💬
The most immediate way to use email marketing is as another avenue to keep your audience informed. Like social media, email is a great way to keep new prospects and current residents and their families aware of all the great things happening in your community. Use emails to promote community events, send out a monthly newsletter or activity calendar, and announce promotions. These emails can range from single, "one-off" emails to campaigns that gradually promote offers over several weeks or months.


Whether you create a campaign or a single send, email allows you to regularly communicate with your audience and stay transparent. With policies regularly changing due to COVID-19, email marketing lets you easily send out updates to residents, families, staff, and guests.
Create Unique Emails For Each of Your Audiences

📧
Emails and campaigns are most successful when they are well-timed and relevant to your prospects. Your current database should have the ability to segment your audience into related groups, such as the potential resident, daughter/son, spouse, etc. This segmentation will enable you to write personalized email copy and present resources that are customized to each group.
By writing personalized and relevant emails, you show your prospects that you truly understand their needs and situation. This personalization can increase the value of your emails and make it more likely that your prospects will continue to engage with your brand and hopefully choose your community to call home. According to Campaign Monitor, marketers who used segmented campaigns noted as much as a 760% increase in revenue.
Take advantage of Marketing Automation

📊
Marketing Automation software helps save you time and enables more dynamic responses to the actions your leads take. Using automation software lets you designate when each specific email should be sent out, who they should come from, and tracks all of the performance data from each email.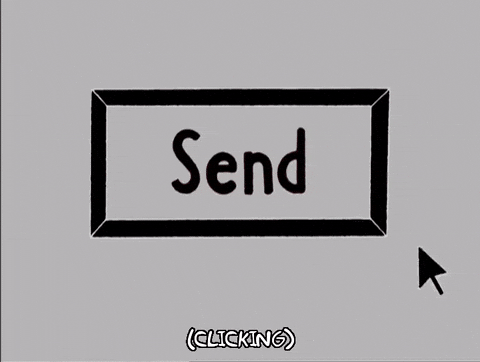 For example, it allows you to send out a welcome email to users when they fill out a form to schedule a tour of your community. Automatic response emails, such as a welcome email, are powerful because you can immediately communicate any necessary information to your prospects no matter what day or time they submitted a form.
Marketing Automation also enables you to nurture existing leads by sending them new content based on what they are interested in. For example, a lead that is interested in assisted living could be gradually introduced to new blogs or downloadable content that informs them about the benefits of assisted living at your community. This type of automation educates your prospect through their buyer's journey and can help move them through your sales funnel when they are ready.
Email marketing continues to be a viable way to reach your current audience and update them on new policies, events and offers at your community. With email marketing producing a staggering 3,800% ROI on average, building an email strategy is well worth the time and maintenance.
We encourage your community to contact Markentum for a free evaluation. Our focus is on the senior living industry, and we help senior living communities of all sizes create and maintain email strategies that match their unique culture and voice.