When people think of online searches, they inevitably think of Google. The company has made such a name for itself over the years that its name has now become a verb. Curious about something? Google it. With a reputation that grand, the company certainly has some high standards of living up to the modern world.
Ever since Google was conceived in 1988, the company has been making strides to outperform competitors and transform the way people interact with not only search results but the internet as a whole. Recently, Google has developed and implemented an update that, yet again, improves the way people engage with the search engine function. Many people have different methods of searching for answers through Google, and the company has found a new way to improve results, whether you're using a keyword-based approach or a question-based approach.
Markentum would like to share an exciting look behind the curtains of the new BERT update that Google has implemented, so our readers and our senior living partners are aware of what this means for search engine optimization (SEO) and search results.


What is BERT?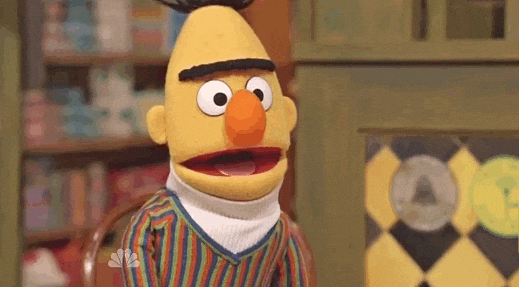 To understand what BERT is, you'll need to understand NLP, which stands for Natural Language Processing. Although natural language processing can become an extremely technical and in-depth explanation in and of itself, we'll simplify it by defining it as the way computers interact with human language and how it's processed within a digital environment. All search engines use forms of natural language processing to understand what is being asked, what to look for, and how to present the information to the user in a simple and coherent way.
Although Google is known to be a leading resource in natural language processing, and it's come a long way from the company's origin, there are still improvements that can be made. BERT stands for Bidirectional Encoder Representations from Transformers. Unless you're an experienced IT professional, you probably don't know what this means, but we've got you covered! Essentially, BERT allows users to train their question answering system, improving the way that machines learn and respond to inquiries.



How Will BERT Change Search Results?
🔍
BERT may be a great way to improve machine learning in search engines, but how is Google using it to enhance the user experience?
In Google's example, the company explains that when you type a search such as "senior living communities, jacksonville florida area," the search engine can automatically tell that the second section is a following, more descriptive portion of the passage. However, when you type a search like "senior living communities, when is veterans day," the search engine would previously have trouble determining whether the second portion was relevant or if it was entirely unrelated to the first sentence.
With the BERT update, Google will be able to understand that the second sentence has nothing to do with the first sentence due to it's improved ability to perform natural language processing and the context of words in relation to a passage.
Why is Google understanding a word in context more critical to your searches? Well, this improved understanding of an inquiry will inherently also improve the results that are brought to the user's attention once the search has been initiated. For example, Google mentions that when a person was previously searching "2019 Brazil travel to USA need a visa", the search engine would typically recommend a blog or article that talks about the challenges and pathways to getting a visa for someone who wants to travel to the United States. After the update, Google will now recommend the U.S. Embassy & Consulates in Brazil, which is a much more useful resource for someone who is looking to obtain a visa immediately, rather than hearing someone else's opinion on the subject.

📍

How Does This Impact

SEO

?

The focus of this update is on natural language processing, so it's essential that your business creates high-quality, focused content. Web copy and articles written with keywords as the focus will hinder the algorithm's ability to pick up on this type of content. Businesses and senior living communities will want to write content that allows for industry-specific keywords to fit in naturally.



Ongoing Changes to Google
Although the BERT update contains numerous improvements and changes, all of them work together to improve the way that people will interact with the platform.


Pandu Nayak, Google Fellow and Vice President of Search, has said that the update is "making a significant improvement to how we understand queries, representing the biggest leap forward in the past five years, and one of the biggest leaps forward in the history of Search."

With an update this significant, what else is to come from Google? In the coming years, the Google team plans to consistently research ways to improve the AI of the search engine further and make even more significant leaps and bounds in the future of not only the company but search engines overall. On top of that, Google has made these updates open-source, meaning that anyone is allowed to use the process to be implemented for their ideas, encouraging innovation and improvements around the world!
Markentum understands the importance of online search in digital marketing, especially for senior living communities that want to be found by families who need their assistance. We've made it a point to understand how Google works, how users think, and how to get your community found when someone needs help.
With the help of our senior living specialization and our digital marketing services, we strive to improve results for your brand. To learn more about Markentum or to schedule a free marketing evaluation, contact us!