We are in an era where your online reputation can very well be one of your strongest assets. As social media becomes more of a search engine, online reviews are becoming the digital form of word of mouth. Ensuring that your senior living team is properly responding to a negative online review will not only determine whether the user chooses to remove the review, but it will also affect the long-lasting impression it has on your business.



According to a local consumer review, 90% of consumers read online reviews before visiting a business.

This means 90% of your potential residents or their family members are visiting and reading your reviews before ever contributing to them. It is vital that all your responses are not only crafted to address the user who wrote the review, but any viewers reading it.
Overly negative online reviews about your senior living community tend to leave a lasting impression and can tarnish your overall outlook on online reviews (which is understandable!). It will never be easy to read about your business in a negative light. What if we told you that even the most negative online review could end in a positive light?
At Markentum, we like to use a three-step process when dealing with a negative online review;
Acknowledge
Redirect
Appreciate Feedback

Acknowledge

👍
Acknowledging their concerns is the first step in this process to make sure that the user feels they have been heard. Although you may not feel the topic they mentioned is a concern to you, it was enough of a concern to the user that he/she took the time to share their experience. We also welcome you to add a personalized sentence in this section. For example, if they brought up negative thoughts on dining, add a personalized sentence about your company efforts on dining.
The worst way to handle a negative online review is to get defensive. You are proud of your community (and you should be!), but that pride may come off as you disregarding the user's concerns. You also do not want to combat a negative review by creating a "fake" positive review. Employees should never be manipulating or falsifying reviews; users will be able to distinguish a fake review, and it makes the business look unreputable.
Redirect them offLINE

👍

👍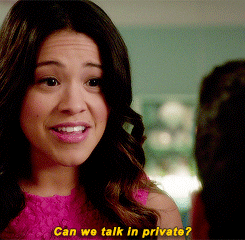 A negative review about a senior living community is likely a personal issue regarding a family member or loved one. The reviewer's opinions and the conversation surrounding their review will likely include personal information which is best handled offline.
Including something like, "We take reviews extremely serious, and we would love to talk with you more about your experience with our community. Please call us at [phone number]." in your response will help turn the conversation into a phone call, where the discussion can be handled more openly. The reviewer may not call, but it makes the user feel heard and prioritized, and it let's other readers know you are/were willing to discuss concerns further.


Appreciate Feedback

👍

👍

👍
The last piece your response should include is appreciation. Again, the user took time to share their concerns and experience, and though it may show your community in a negative light, it is important to look at negative reviews as opportunities for improvement. Adding "We look forward to hearing from you and improving what we can to avoid similar experiences in the future." at the end of your response will show readers you want to learn from this situation, and improve your community for future residents and their family members.


At the end of the day, the only person who can change the number of stars on a negative review is the person who wrote it. To effectively change reviews, you must always use your best customer service judgment, as well as mediation techniques to avoid the situation going to other avenues or platforms.


What else can you do?

🤔
In addition to properly handling negative reviews, we highly recommend you reach out to happy residents or their family members to share their experience online by posting a 5-star review. Some trigger phrases to listen for are "How can we ever thank you?!" or "We can't begin to thank you enough!"; these are GREAT candidates to ask for a positive review!
Contact our social media team at Markentum in Daytona Beach, Florida and learn how, together, we can help improve and grow your social media presence!